THOUGH it started off on a tentative note, 15 years on, Atunda Entertainment, has become a household name in the entertainment world. The outfit, in the past 15 years has remained focused on hunting and grooming young talents to stardom.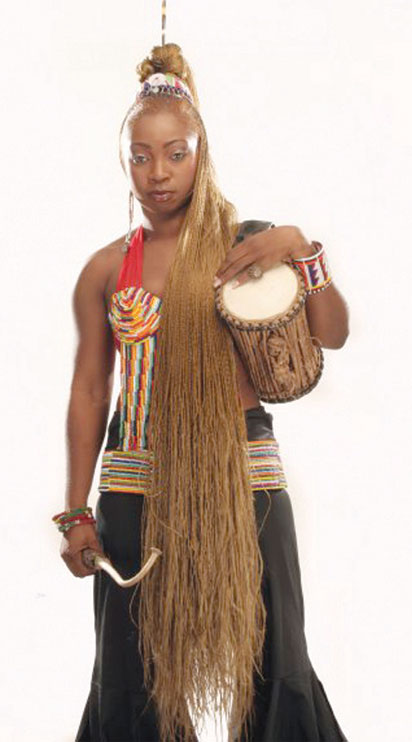 Founded by Otunba Wanle Akinboboye, who is also the founder and president of La Campagne Tropicana Beach Resort and Motherland Beckons, Atunda Entertainment offers both nationally and internationally platforms for artistes under its tutelage to be actively engaged through live performances and in the process many of the artistes have hit it big and gained public acclaim.
One of the earliest Nigerian talents to have benefitted immensely from Atunda Entertainment is Ara (Wonder) otherwise known as Aralola Olumuyiwa. She is the first Nigerian female talking drummer and rose to both national and international stardom courtesy of the grooming she received from the group for over seven years.
In 2007 she exited the group following the expiration of her initial contract, however, the entertainment outfit has since then discovered and nurtured to public acclaim other notable young Nigerian artistes. They include: Anu The Lady Ekwe, who is Nigeria's first Ekwe (Igbo traditional percussion instrument) female player; Olo Omidan Bata, first Nigeria female bata player, Ara (Thunder), richly talented and versatile female talking drummer and Adigun Olohun Iyo, who is noted for his awesome vocal power.