The excitement is building towards a crescendo as The Voice Nigeria enters its grand finale.
The contestants whittled down to eight from the 48 that started Season 2, the question uppermost in the minds of devotees of the show is: "Who will win the GAC GS4?"
For starters, it has been a gruellingly hectic few months not only for the contestants, but also for the judges who also doubled as coaches.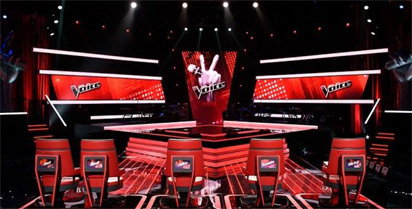 The four judges; Waje, Patoranking, Timi Dakolo and Yemi Alade who replaced first season judge 2Baba (Tuface) – have based their judgements on various parameters including technical ability, flexibility and the ability to handle and memorably perform any song choice they are faced with.
Each coach now has two talented and well-groomed performers primed and ready to win The Voice Nigeria 2017 and take home the GS4 – a car born of unprecedented level of craftsmanship and sophistication.
The eight determined individuals that have knocked out other competitors to emerge as the semifinalists and are set to give their utmost in pursuit of the grand prize are: Ebube, Yimika, Chris Rio, Syemca, Idyl, Jahtell, J'Dess and Wow.
The arduous steps and hurdles they had each taken within the featured five stages of the competition; producers' auditions, blind auditions, battle rounds, knockouts and live performance shows – have combined to prime the contestants for a decisive showdown.
The eventual winner will have the singular privilege of clinching the title as THE VOICE, will be given a recording contract, will receive a monetary prize and, above all, will be the proud possessor of the GS4 SUV – a vehicle of intelligent design, exhilarating performance and inimitable luxury.
Certainly, the GAC GS4 is a befitting icing on the cake of victory for the winning Voice. So, with Wow, J'Dess, Jahtell, Idyl, Syemca, Chris Rio, Yimika and Ebube on the running, which one of them is your pick to win the competition and drive home the GS4?