Gov. Willie Obiano of Anambra has urged the state contingent to the ongoing National Youth Games (NYG) in Ilorin, Kwara to garner more medals for the state.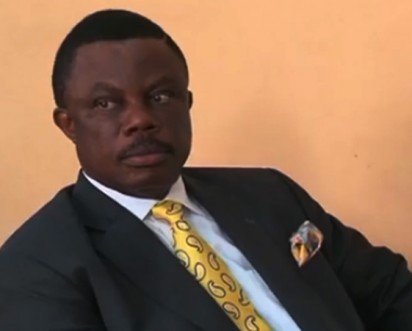 Obiano gave the charge when he visited the team at the University of Ilorin Sports Complex in Ilorin on Wednesday.
The governor, who was represented by Mrs Uju Nwogu, Commissioner for Sports and Youth Entrepreneurship, lauded the team for their efforts at the youth championships.
Newsmen report that Anambra has so far won one gold in Karate and a silver in the girls' 100m race.
The commissioner, who cheered the athletes in some of their competitions, said she was hopeful that the state that placed third in the last edition would better their position in the Games.
She urged the contingent to work hard, adding: "I have seen them and they are really working hard to win medals, especially gold.
"It is an elaborate and exhaustive contest, Anambra has won a gold and silver but we are calling on the athletes and coaches to work harder and win in the remaining games where we are competing.
"They are assured of every support they need from the state government and that is the message from Chief Willie Obiano,'' she said.
Nwogu also lauded the organisers and urged them to continue to work hard for the growth and development of Nigerian athletes and position them for global competitiveness.
Meanwhile, Anambra female Cricket team has lost their semi-final match by 80 runs, 7 wickets to their Edo counterparts who scored 81 runs with loss of 4 wickets both in 15 overs and two innings.
NAN