By Samuel Oyandogha, Gbenga Olarinoye, Peter Duru, Ola Ajayi, &  Yinka Ajayi
University students across the country, whose lecturers are on strike to press government to meet their demands, are facing the reality that they may have to stay longer at home than they had envisaged.
By tomorrow (Monday), it will be 18 days since the strike commenced.
When the industrial action commenced on April 13, the Minister of Education, Mallam Adamu Adamu, had assured that it may end in two days, thus raising the hope of the students' early return to classrooms. But that was not to be.
Meanwhile, representatives of the lecturers under the auspices of the Academic Union of Universities (ASUU) and the Federal Government team were to have met last Tuesday but the union boycotted the meeting called by the Minister of Labour and Employment, Chris Ngige, who was then leader of government negotiation team.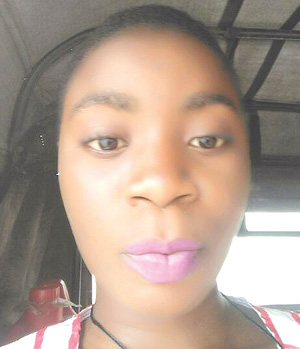 Vice President Yemi Osinbajo has since taken over the leadership of the government negotiating team.
Explaining why it boycotted the meeting, the union said in a statement, "Members of Academic Staff Union of Universities, ASUU, were forced to proceed on indefinite, comprehensive and total strike on Sunday, August 13, 2017, following government's failure to implement issues on which understanding was reached during the suspended warning strike of November 2016.
"We have since held talks with representatives of government and consulted our members nationwide on steps to be taken to immediately resolve the lingering crisis. Among issues in the dispute are registration of Nigerian Universities Pension Management Company, NUPEMCO; fractionalisation of salaries in federal universities and gross under-funding /non-funding of state universities, and arrears and implementation of earned Academic Allowance.
"Other issues are release of funds for the revitalisation of public universities as spelt out in the 2013 Memorandum of Understanding, guidelines for retirement benefits of professors in line with 2009 FGN/ASUU agreement, Treasury Single Account, TSA, and withdrawal of support for universities staff primary schools.
"On Thursday, we met with officials of the Ministry of Education and Labour and Employment where it was agreed that the union should consult and revert to government. "Following due consultations, we have collated the views of our members on the offers from government in dispute in the letter of August 16, 2017. These views were submitted to the federal government vide our letter dated August 28, 2017.
"As we await the Federal Government's action on our letter, we hope that it would not be long before we receive a positive response which will bring an end to the dispute. "Meanwhile, we thank all Nigerians, particularly our students (and their parents) and the media for their understanding so far in the need to speedily address the issues in the best interest of the Nigerian university system and for the overall development of the country."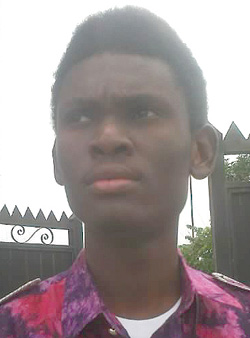 The National President of ASUU, Prof. Biodun Ogunyemi, had, while briefing journalists on the commencement of the strike on April 14 in Abuja, said, "Our members across the country were getting increasingly frustrated, distracted and disenchanted. It became evident that their patience had been tasked beyond reasonable limits and government's insensitivity imposed severe burden on the leadership of the union.
"Consequently, based on a nationwide consultation with our members, an emergency meeting of the National Executive Council (NEC) of ASUU rose on Saturday, 12th August, 2017 with a resolution to embark on an indefinite strike action starting from Sunday, 13th August 2017.
"The nationwide action is total and comprehensive. During the strike there shall be no teaching, no examination and no attendance of statutory meetings of any kind in any of our branch".
He recalled that ASUU had to embark on a six month strike between July and December 2013 and the strike was suspended when government signed an MoU with the union.
"Of all the items contained in the MoU, only the N200b out of a total of N1.3tr of the Public Universities Revitalisation (Needs Assessment) fund was released,. The union also embarked on a one week warning strike in November 2016 to press for the implementation of 2013 MoU. However government did not implement the understanding reach between the union and Federal Government base on the intervention by the leadership of Senate of the Federal Republic of Nigeria.
"The union has also met with the 2009 Agreement Implementation Monitoring Committee, IMC, and had written several letters press releases and communiqués on the outstanding issues to no avail. The National Executive Council, NEC, of ASUU then met at the University of Abuja on August 12, 2017 to consider the result of a referendum from all branches in a bid to ascertain ways of convincing government to implement outstanding aspects of the 2009 and the MoU of 2013".
Ogunyemi listed the outstanding issues with the Federal Government to include: payment of fractions/non-payment of salaries; non-payment of earned academic allowances, non releases of operational license of NUPEMCO; non implementation of the provisions of the 2014 pension reform act with respect to retired professors and their salaries, removal of universities staff schools from funding by government and funds for the revitalisation of public universities.
The ASUU President, last week, expressed his union's wiliness to resume talks with government on the issues at stake.
High hopes
Whereas hopes are high that the government and ASUU teams may resume talks this week, university students affected by the strike are feeling stranded because they do not know how long they still need to stay at home while both teams resolve the issues.
Some of the students who spoke to Sunday Vanguard begged government and ASUU to take their plight into consideration by ensuring the early resolution of the industrial action.
Frustrating
Favour Yakie, a 400-level student of theatre arts at the Niger Delta University, NDU, who claimed to have been whirling away time by doing casual work since the industrial action started, described his situation as frustrating.
"I am about to graduate but would now wait. Presently, I am working as a cleaner in a pharmacy in Yenagoa", the student, who spoke to Sunday Vanguard in the Bayelsa State capital, last week, said.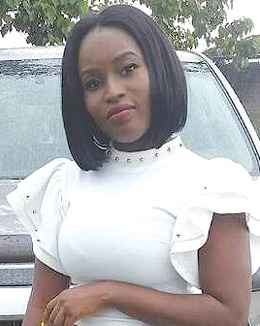 Ekiye Bridget Ebikiseye, a final year theatre arts student of NDU, said, "Though the lecturers are of the view that the strike is to get the government to improve the nation university system and enable it compete globally, it is the students that are feeling the brunt of these endless strike action. Ordinarily, I am in my final year and should be concluding my programme but only God knows when we will be through with this because of the on-going strike.
"Some students that are looking forward  to securing scholarships such as the Schwazman scholarship which is open to those graduating in August 2018 might miss the opportunity if the strike lingers.
"Presently, I am assisting my parents at home and also using the opportunity to revise my course work so as to keep myself busy."
Blessing Konboye, a 500-level agriculture student of NDU, told Sunday Vanguard: "I am not doing anything, just helping my parents at home and spending time visiting family and friends."
Mkpoisonke Umoette, a 200- level student of English & Literary Studies, Akwa Ibom State University, AKSU, while speaking on the strike, said: "I am good in confectionary. So, instead of idling away, I bake cakes for friends celebrating birthdays and other occasions. So far, it has been worth my while. However, I can't wait for ASUU to call off the strike.
I am missing school already. "FULUTU PHILIP, a 300-level student at the Biological Sciences Department of NDU said, "It would have been boring just staying at home. I am lucky that I spend my time working at a computer firm pending when the strike is called off.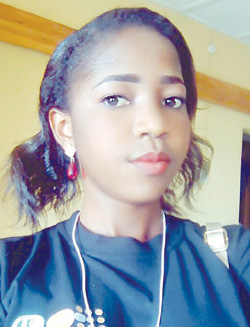 The government has failed the nation, parents and students at large. We are the leaders of tomorrow as the saying goes but the government doesn't see education as priority. The strike will no doubt affect the school calendar. Unless the issues which necessitated the strike are urgently resolved we may be spending extra time at school with the burden falling on our parents and sometimes some of our colleagues who are sponsoring themselves.
I am pleading with the government to resolve the situation as soon as possible to get students off the streets. "Patrick Faotu, a final year student at NDU Department of Fine and Applied Art, stated: "It has been a trying moment for me. Presently, I go about scouting for painting jobs at construction sites so as to raise and save money for my upkeep when we return to school whenever the strike is called off."
Lawrita Agbor, a 300 – level student at the Department of English, Obafemi Awolowo University, Ile-Ife, told Sunday Vanguard, "Although my school did not join the strike owing to our first semester examinations, since I finished the examination, I have been engaged in hair dressing. I am a hair stylist and I have been keeping myself busy with it. As much as I would feel the strike and pray we resume so that I can complete my academic pursuit, I do not think I would be idle at home while the industrial action lasts".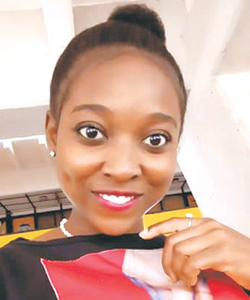 Aderibigbe Costly Abosede, a 500-level medical student of Ladoke Akintola University of Technology, Ogbomoso, said, "Being a LAUTECH student at this time is traumatizing owing to the fact that the present ASUU strike is nothing compared to LAUTECH internal strike. As I speak, LAUTECH students have spent 11 months and few days at home as a result of the internal strike. It is devastating.
"However, I have learnt to be in control of my time and hence my life. Before the commencement of the ASUU strike, I run an NGO named Value Female Network with the headquarters located in Osogbo, State of Osun. So as soon as we were stopped from going for hospital postings, I faced the NGO fully So, it's something that gives me joy knowing and seeing that lives are being touched and affected positively as a result of what I do".
Ekenedilickukwu Fredrick, a100-level anatomy student at Osun State University, Osogbo, said, "The ASUU strike has affected me negatively. The strike has forced our school to rush us into writing our second semester examinations.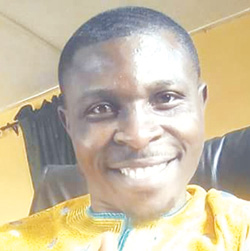 Since the ASUU strike monitoring team invaded our campus to enforce compliance, we have been subjected to excruciating exam stress and rigour to the extent that most students now fear mass failure. I will have to return home after my exams and find something meaningful to engage myself with".
Oluwatamilore Bode Are of the Faculty of Education, University of Ibadan (UI) believed anytime university lecturers want to embark on strike, they should consider students because the impact is more on them
She said, "I don't like the way UI was closed down. I advise government to meet ASUU demands so that students are not kept at home for too long."
Oluwatamilore said she had started learning a trade to avoid staying idle at home while the strike lasts.
Ojo Aderemi of the History Department, Faculty of Arts also of UI, described the ASUU strike as unfortunate. But he said he could not put the blame at the door steps of ASUU as government had shirked its responsibility on the provision of the facilities that will ensure smooth and unhindered education.
"Though, the strike is wasting our time, I quite understand the plight of ASUU. How would they function well if they are not given the necessary equipment to work with?, he said.
According to him, he was working on a documentary project to make money while the strike lingers.
Also speaking on the industrial action, Oluwaseun David Are of the UI Faculty of Agriculture described the strike as very tough.
"I am very glad that the committee that would work out solution for the strike is headed by Professor Yemi Osinbajo who is the Vice President. He is a professor; therefore he should know the yearnings of the lecturers. I believe he would do the needful. Let them solve the problem once and for all. As they address the issue with ASUU, they should not leave that of NASU untouched. So, that they too will not come back tomorrow and declare strike. We will still be back to square one", he added.
Peter Adoga, a library and information science student of Benue State University, BSU,  said he had taken a job at a drinking spot to wharf away time.
"Though I also dedicate time to reading my books, I am taking advantage of the time to keep myself busy because I have nobody to pay my tuition. Though it is painful that we may be forced to spend more time in the school, it is better to for me to ensure that it was not a wasted time after all", he told Sunday Vanguard.
"I must also point out that we never expected BSU ASUU to join the strike given the earlier agreement they reached with the Benue State government on the matter some of us have taken it in good fate and resolved to put out time to good use while we await a peaceful resolution of the matter".
On her part, Mrs. Erdoo Ganki, a student of nursing science, Faculty of Health Sciences, University of Jos, the strike had afforded her time to take care of her family.
While lamenting the implication of the strike on the duration of her course, Ganki said while the strike lasted she would also tend to her poultry farm.
"It is unfortunate that we are in this situation because it will derail must of the students we are pleading with the parties to resolve the problem in the greater interest of the education sector."
Ochojila Lilian, an English education undergraduate of Benue State University said the strike had afforded her time to trade in clothings,
"We are not happy over the issue, but some of us who are into private businesses are left with no other option but to dedicate more time to our businesses", she stated.
"We however urged ASUU and the federal government to resolve the matter because so many of our colleagues are roaming the streets and in total despair."
For Grace Lazarus, a 200-level student of Law at the Kogi of State University, KSU, and an evangelist, most of her time was being spent in   church.
"Since we cannot go back to classes at the moment, I have decided to give my time to the service of God as an evangelist", she said.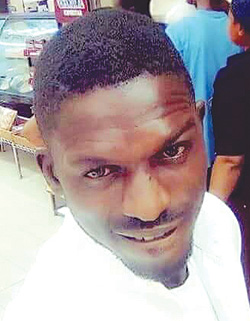 "Though we are all praying that the matter be resolved as soon as possible, I cannot afford to idle away when I have much to give to humanity through service in the vineyard of The Lord.
"And in the service of God we will continue to pray for a peaceful resolution of the problem so that we can all go back to school and finish in due time."
Advice
Mr. Oyekan Ibukun, the Students' Union President of Obafemi Awolowo University, Ile-Ife, advising the Federal Government on the strike, asked it to heed to the demands of ASUU "because this is one of the things that will make this country develop".
Ibukun added, "To be frank, the Federal Government has not been getting it right and so they need to get it right this time around by meeting the demands of ASUU. The Federal Government is trying to destroy the future of the youth of this country and this is what ASUU is trying to guard against. In summary, we should all support ASUU and prevail on President Buhari and his team to yield to ASUU demands in order for our university education in this country to be revamped".
His counterpart at Lagos State University, LASU, Kappo Samuel Olawale, threw his weight behind ASUU for trying to compel government to address the rot in the university system through strike.
"ASUU is in the right direction because what is coming into the academic sector of the nation is far below what it needs to develop even as our leaders are not willing to do what is right ", Olawale, a 400 –level computer science student, said.
"I want to be optimistic that this administration will yield to ASUU's agitation soon because I don't believe it wants students to stay at home indefinitely.  We are aware that Vice President Yemi Osibajo who is leading the government negotiation team on the ASUU strike was a university lecturer and a good father and we expect him to find a lasting solution to the issues.
"The National Association of Nigerian Students is planning a stakeholders meeting where we will decide what will be our input.
"We know we have a listening government and they will yield to the demands of ASUU as we know negotiations are on to resolve the crisis.
"Government needs to realise that the growth of this nation solely depends on the quality of the education sector and as such should give more resources and manpower to the sector.
"A well restructured educational system will make us ideal future leaders".