Russia's energy minister said Friday that he was in favour of continuing cooperation with the OPEC oil cartel as their joint accord to cap output bears fruit in boosting the price of crude.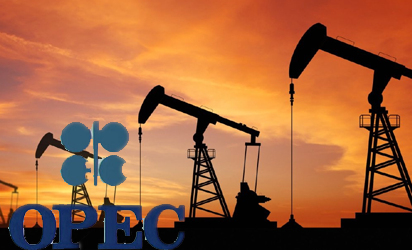 However Alexander Novak said that it was too early to discuss extending or altering the landmark 2016 deal by 24 countries — including Russia and members of OPEC — that expires on March 31.
"We should keep the pace and definitely moreover follow through on the concerted action," Novak said at a meeting at OPEC headquarters in Vienna of a committee reviewing implementation of the agreement.
He added that while it oil producers should "elaborate a strategy" for April 2018 onwards and that prolonging it was "an option", it was premature to make a decision now.
"I believe that January is the earliest date when we can actually credibly speak about that state of the market and about how the situation is developing," Novak told a news conference after the meeting.
"I don't think it's right for people to expect us to make a decision seven months before the deal expires," he said.
Before the pact was reached, a global oil glut saw crude prices plummet from over $100 a barrel in 2014 to a 13-year low of under $30 last year.
The price of oil has seesawed considerably in the last six months, but this week has traded around the $50-per-barrel level, suggesting that the agreement was finally bearing fruit.
Brent crude, the international benchmark, closed at $56.43 a barrel on Thursday, its highest since February and up 25 percent since June. It inched up further on Friday as did West Texas Intermediate.
– Reasons to be happy –
"We have every reason to be pleased with the steady progress we have made in our collective efforts to overcome the challenges of the current oil market cycle, which is perhaps the worst of all the previous cycles that we have witnessed in recent times," OPEC's secretary general Mohammed Barkindo said at the talks.
Recent market data showing a reduction in stocks of oil around the world that has depressed oil prices "confirm beyond all reasonable doubt… that the market rebalancing is on course," the Nigerian said.
"OPEC members are trying to target a figure of close to $60 a barrel. We're not too far away from that," Emmanuel Ibe Kachikwu, Nigeria's minister for petroleum resources, told Bloomberg.
"If we get to March (when the deal expires) and find that there's a need to do more, I think we will."
The danger, however, is that higher crude prices could entice shale oil producers in the United States — outside the deal — to ramp up output and put the market back in surplus.