By Franklin Alli
THE Nigerian Association of Chambers of Commerce, Industry, Mines and Agriculture, NACCIMA, and Manufacturers Association of Nigeria, MAN, arms of the Organised Private Sector, OPS, have called on the Federal Government to ensure tighter control on products being imported into the country as a way of sustaining the gains of recovery from recession.
Data released by National Bureau of Statistics, NBS, on Tuesday showed that Nigeria has marginally exited recession as at end of second quarter 2017 (Q2'17) with 0.55 percent gross domestic product, GDP, growth rate.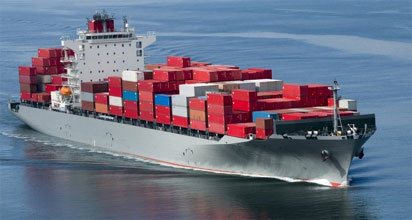 Reacting to the GDP report, Iyalode Alaba Lawson, National President, NACCIMA, stated: "More support is required for MSMEs, agribusiness, and tighter control on imports as a way of sustaining the gains recorded in the quarter under review, and to stimulate local production and empowering the real sector in line with the Federal Government's Executive Order 003."
She said NACCIMA also wants formulation and implementation of policies which can encourage the banking sector lower interest rates crucial to growth in the real sector. "With these in place, the association expects to see further economic growth in subsequent quarters. The economy is still exposed to external shocks, as it is still largely import-dependent. We call on the government to continue to intensify implementation of programmes and strategies geared towards economic recovery, ensuring ease of doing business, infrastructural development and diversification of the nation's economy," she said.
Frank Jacobs, MAN President, also stated: "In as much as the positive growth rate is blowing favourable air, government needs not rest on its oars by further deploying strategic synthesis of fiscal and monetary policies, further make the operating environment friendlier, enhance the purchasing power of average Nigerians, further support the manufacturing, agriculture, telecom and oil with comprehensive and integrated support system that would guarantee meaningful growth.
"The manufacturing sector at the moment still requires stable and adequate enabling environment, a reliable policy support system that would effectively address existing familiar challenges like inadequate power and dearth of basic infrastructure prevalent in the sector. The provision of infrastructure and implementation of the following recommendations would sufficiently guarantee sustainability and inclusiveness of the current recovery tempo in the best interest of the sector and the economy as a whole."