By Johnbosco Agbakwuru
President Muhammad Buhari Saturday gave a matching order to security operatives to fish out those behind the gruesome murder of innocent citizens in Plateau.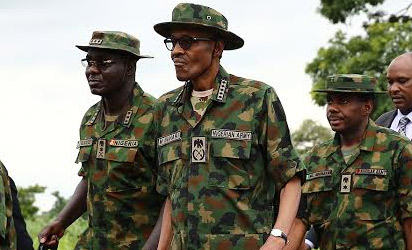 President Buhari in a statement condemning the dastardly act expressed sadness over the killing especially women and children in a night attack on Ancha village in the Bassa Local Government Area of the State.
The President in the statement signed by his Senior Special Assistant on Media and Publicity, Garba Shehu equally expressed disappointment at the disruption of peace and normalcy that have reasonably taken root in the state, and urged stakeholders not to allow this violent incident to destroy the progress made so far.
According to the statement, "It is unlawful of anyone or group to take the laws into their hands in the name of revenge or reprisals, rather than follow due process by allowing law enforcement agencies to fish out any such aggressors who will be made to face justice.
The various communities in the state have taken many steps, with the support of security agencies and mediators to pull the state back from the brink of anarchy and senseless killings warranted by attacks and counter attacks.
"It will be a painful loss to allow these unsavoury acts to return. I urge all our communities in the state and the other parts of the country to embrace peace and bring to a stop these painful and unnecessary killings."
The President further reiterated the determination of the Federal Government to protect the lives and property of all citizens, wherever they reside, while directing law enforcement agencies to apprehend the perpetrators of the Plateau killings and whoever their sponsors may be.
He prayed God to grant peace to the souls of the victims and comfort to the grieving families and community