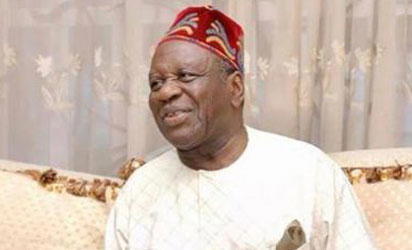 Obong Victor Attah
FG must not deal with Militant Groups Individually
Former Governor of Akwa Ibom state, Obong Victor Attah is one of the
founders of the Pan Niger Delta Forum PANDEF. In this interview with
OMEIZA AJAYI, he says there is no crisis of leadership in the region, and advised the Federal Government to deal with PANDEF as the umbrella body of all Niger Delta groups and communities rather than trying to engage militants individually, a move that could breed more militant groups. Excerpts:
What is the genesis of the seeming disagreement between PANDEF and the Pan Niger Delta Peoples Congress PNDPC?
The background is the series of articles that appeared recently talking about a possible face-off between the PANDEF and the Pan Niger Delta Peoples Congress PNDPC led by a traditional ruler, Charles Ayemi-Botu with one Chief Mike Loyibo as coordinator. I feel concerned about this because reading through the statements they have made, I feel quiet distressed because it means they do not understand what PANDEF is and two, it begins to give credence to what Chief Fred Obe, the chairman of Niger Delta Consultative Assembly NIDCA said; that some of these people are just doing "stomach activism" because they just see their gravy train having been derailed and then they get upset. Believe me, a lot of what they are saying gives credence to this statement by Fred Obe.
Now let me explain exactly what I mean. Afenifere is the embodiment of the Yoruba people; when they speak you know the Yoruba people have spoken. So is the Arewa Consultative Forum ACF which in fact has even subsumed the Middle Belt Forum within it. The Ohanaeze Ndigbo speaks for the Igbo nation. PANDEF was formed to speak for the South South people, not just to solve a specific problem – this is where I think these people are getting it wrong. If you look within Ohanaeze Ndigbo, there is MASSOB which you will not consider an alternative platform to Ohanaeze, because it was just something that some people formed, you know, for a specific purpose; then IPOB came along. So, when people talk about changing leadership by forming an alternative platform, it means they do not even understand what a "platform" means. PANDEF is the platform for the South South; it is not one of those small formations put together to go and solve a specific problem. I read Mike Loyibo very carefully in the article, I think, on Saturday Vanguard of August 26 on Page 15. He talked about the fact that the Minister of state for Petroleum put together a Loyibo Team X and he named the people in the team for the specific purpose of making sure that they stop the restiveness in the Niger Delta. Every militant group can say this and that gives credence to what Obe was saying because they could not have gone there without taking some money from the government. But, PANDEF has come and is speaking for the Niger Delta, including liaison with the agitators in the creeks; and maybe they are feeling that their gravy train has been derailed and so they get upset; they cannot be honest when they say that their interest is only to remove Chief Edwin Clark because he should retire. If that was the truth, then they know that they do not need an alternative platform to achieve that. PANDEF now has a constitution and there is nothing in the constitution that suggests that their is a place for a "life" convener or a "life" chairman. If they were sincere about changing Chief Edwin Clark, they would come in through PANDEF and use a constitutional means to change him for a new leader. That would have been the honest thing to do. So, what they are doing now, forming an alternative platform cannot be sincere when they say it is for the purpose of letting the old ones go so that the younger ones can come in. That can happen by a constitutional means. Basically, there should be decorum in any organization. For me, there is a complete lack of decorum in what they are doing.
Two, recognize that PANDEF is at par with any of these organizations that I have mentioned; Afenifere, Ohanaeze Ndigbo and Arewa Consultative Forum, and therefore you cannot see it as something formed only to curb militancy in the creeks, it is something to speak for the Niger Delta people at any point in time and so deserves some measure of respect. If you look at our own PANDEF and you look at the composition of the people in this new PNDPC, they are who had helped to form PANDEF. PANDEF is a place where south south people can make their position known on social, political and all other issues that worry people in this country, and so it ought to be respected. So, I want to make an appeal to these people to truly recognize what PANDEF stands for, what it means, because they cannot really say what their grouse is, other than some people are old and should leave. If you want some people to leave, you come in and push them out and vote in new people. Even if you are saying that PANDEF has derailed, you sanction the people or the executives if you know why they have derailed and not to be talking about forming a new platform which in my opinion is completely wrong. So, much as I want to appeal to these people to come back and continue to subscribe to PANDEF and change the leadership as they wish, constitutionally, I also want to appeal to the government not to deal with every militant group that claims to have control of the Niger Delta.
In this regard, I want to express my concern over the recent threat that was issued by the PNDPC. They must recognize the danger in their statement that they would resume destruction of pipelines if the federal government continues to hold discussions with PANDEF.
So, is there a crisis of leadership in the Niger Delta or even in PANDEF?
As far as I am concerned, no. They are saying the militants gave PANDEF the mandate and that the militants have also withdrawn the mandate and given it to them. I think what it is, as explained by some of these people who are talking about "stomach activism", is that these people just feel that the means by which they were making some money no longer exist because government is now dealing with PANDEF instead of calling them to say 'go and do this or that for me in the Niger Delta'. So, there is no crisis within PANDEF except that some people somewhere are saying that they want to create another platform and this is why the media too should be circumspect. There is no face-off between PANDEF and PNDPC because as far as we are concerned, PANDEF remains the one body that speaks for the south south. A substituted platform for PANDEF does not make sense. Government cannot go about dealing with individuals or with each militant group. It is good that we have various other smaller groups like this PNDPC or the Ijaw Youth Council, the Traditional Rulers of Oil and Minerals Communities TROMPCOM, host communities HOSTCOM and any others. It is good because they deal with specific issues and through them, we get certain information which we now articulate and forward to the government and enter into discussions. You see, the decision to establish two modular refineries in each of the states was as a result of feedback from such groups and the discussions the government had with PANDEF and not by government meeting with individuals or each of the militant groups or host communities.
Some Niger Delta groups issued a quit notice to some tribes resident in the region. Where is PANDEF in all of these?
PANDEF issued a statement, very clearly saying that we certainly condemn this hate speech which in fact we did when the Arewa youths also issued a quit notice. We said you cannot issue a quit notice and nobody should accept that. The president too came back and said everyone is free to live anywhere in the country. What of those of us who are not living within the enclaves of the south south? Have the Yorubas asked us to quit Lagos?   So, all these, to me, fall within the category of hate speech and everybody should condemn it just as PANDEF roundly condemned it and said we are working for what we believe in which is the restructuring of the country to true federalism so that we can have our resources exploited and used to develop ourselves as obtained in the First Republic.
PNDPC is saying the people necer mandated PANDEF to make the 16-point demands to the government…
That is strange! What I saw is that they were saying why did we not do this during Jonathan's administration; that, why did we wait until now? When Jonathan was ruling, there was no PANDEF. PANDEF has just now been formed. Its constitution is a very recent thing and was formed when all these groups decided to collapse into one and have one focal point for dealing with issues on behalf of the Niger Delta people. So, attacking Chief Clark is not in good faith. I think one of them used a very unfortunate expression when he said 'he was the father of the president (Jonathan)'. If he was father of the president, how does that disqualify him from being the convener? He has been the focal point and we rally round him.
How about the Nov. 1 ultimatum that PANDEF gave the government regarding the 16-point demand?
You see, the use of language could be misleading. PANDEF said we presented a 16-point demand to the government and it was getting close to a year after that, and so we asked for dialogue over these issues because the young men in the creeks agreed to a ceasefire but they were waiting to see what government would do. Government actually started a few things. They did, after the visit of the acting president to the various states of the Niger Delta but have not actually sat down and discussed with PANDEF how best to do these things or which ones were the priority or if any of these things needed to be modified or whatever. So, the ceasefire was maintained but the dialogue did not commence. So, what PANDEF said was that if government was not prepared to dialogue after one year, well, we would just hands off everything. I think government then realized that there was need for them to interact with PANDEF and called a meeting on August 3. So, when people said we backed out, it is not true. We met with government in August and we now agreed that this dialogue should be a continuous thing. Even the government itself took our 16-point demands and expanded it to 20. So, all we said was that if you think you do not want to talk to us by this date, when you call us, we won't honour the invitation too.