By Innocent Onoja
UGHELLI—As Deltans bask in the euphoria of the 26th year anniversary celebration of the state creation, Governor Ifeanyi Okowa has been described as a man who is redefining the state in various ways.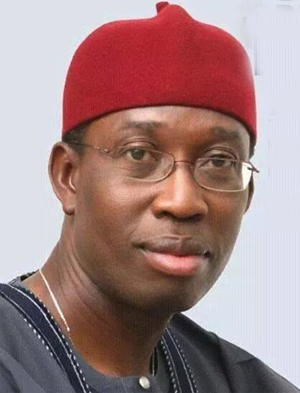 This position was made by his Executive Assistant on Beautification, Chief Grace Aghoghovbia, when she hosted some leaders and members of Peoples Democratic Party, PDP, in her Oviri Olomu, Ughelli South country home during the public holidays.
According to her, the state has witnessed tremendous developmental strides in the two years of Okowa's administration, pointing out that the leadership style of the governor is all encompassing with the SMART agenda as an umbrella that covers all categories of people and every sector of the state.
Her words: "With the SMART agenda, every sector is positively affected. You can see the massive empowerment of youths through various programmes. Remember when you fix the youths, you build the nation.
"In the education sector, you see a lot of new schools, especially the secondary, being approved for commen-cement or regularisation.
"You know that since the return of many schools to their original owners (mission), the area of large number of candidates seeking admission into the few available ones had been addressed as new schools are in place.
"Again, look at the Delta State School of Maritime Technology; it took the commitment of the governor to have the courses approved by the Board of Technical Education.
"Besides, sometime last year, flood devastated a lot of communities and there had been serious outcry by affected persons, but the governor in this 26th year anniversary wiped the tears of many as relief materials, worth millions of naira, had been sent to them under his supervision."