By Emmanuel Aziken
PDP candidate, Oseloka Obaze, has dismissed insinuations that the immediate past governor of the state Mr. Peter Obi, is trying to foist him on the state, saying that the former governor is only acting as a coach to ensure the PDP returns to power. The PDP candidate also affirmed his readiness if voted to power to serve only one term in office in order to uphold the rotation principle.
Mr. Obaze also dismissed insinuations that he did not get a waiver to contest the PDP primaries as he produced the waiver issued to him by the national secretariat of the party.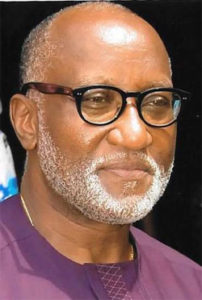 Challenged on insinuations that the immediate past governor of the state, Mr. Peter Obi was trying to foist him on the state, he said: "To say that a man who has achieved the highest level by an Igbo man in this state is my godfather; who will put something negative to that?
"I have worked with Peter Obi; Peter Obi got into secondary school the year I was leaving, he is my junior. If he walks into this room he calls me senior, he has never addressed me by my first name. Throughout the time I worked for him as SSG, he has always addressed me as senior," he said.
Peter Obi is the leader of the party that has been out of power in the last few years in Anambra State, so why shouldn't he fight to bring his party back to power? Look at this way, we watch European league, you have the best players in your team and you play 90 minutes and it is a draw. You go to the bench, you bring a substitute, he scores a goal and your team wins and everybody claps for the coach as the best tactical thing; consider Peter Obi the coach of PDP in Anambra State today, he wants his party back in power. He must put the best striker forward and I am that striker.
"I have said it, it is in my manifesto, I will serve only four years to complete the four years that was given to the North. Next year, I will be 63, I should be grooming young people to take over, I shouldn't be running office, but you must hand over a solid foundation. If the foundation we handed over to Obiano and the resources we put in place and I don't recall that there is any governor that has left office and left in the accounts, N75 billion as we did. If that were still in place, I probably wouldn't have been here. It is because we laid the foundation for the young people to come in and take over and continue in that trajectory.