By Clement Udegbe
WHEN President Muhammadu Buhari was away in London on health grounds, many prayers we said concerning his situation. Many like me prayed for example, that he remained there a little while, to allow the nation have some extended peace, and less fear. Many in his kitchen cabinet and cabal, prayed for him to remain there for a little while, so that they may continue to hold sway by throwing challenges on the way of the Vice President who was in-charge at the time, for them to continue to do things as they please, hiding under the umbrella of the "President's Men".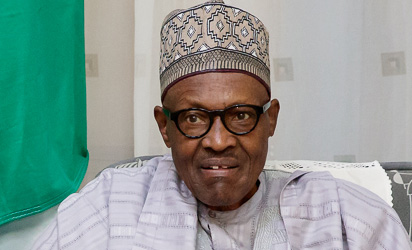 Yet many prayed that he returned quickly, whether or not he was through with his medical treatment and rest as Governor Okorocha would have us believe that Mr. President needed more time in London "to take more vitamins, and be revitalised". Of all who prayed, this is the group that put more action to their faith, by organising those embarrassing protests, both at the Nigerian House in London, and Abuja, and while the London Police gave clearance to the protest in Nigeria House, the Nigerian Police chose to manhandle the protesters in Abuja showing that our claim to democracy and free speech is still a tall dream!
The action of the Police against this group showed that life is of little value to our law enforcement officers, and that those who go on protests without being haunted in Nigeria are only those endorsed by the ruling party. To do any thing and get away with it in Nigeria you must belong to the ruling party, or sing the song of hatred of some other non-northern ethnic groups.
This is why politicians accused of corruption in PDP, become cleansed by touching and carrying the APC broom. I have heard and read of the witches who travel on broom sticks, and have always wondered what the spiritual implications of the broom sign of the APC connotes. It may well be that the Broom of the APC, is not just about strength in unity, but of something deeper. But, only time will reveal this. We cannot underestimate the powers of the terrestrial worlds in our daily affairs including politics in these evil and dark days.
The result is that smart, selfish, and subdued ambitious persons and politicians have come to realise that to get on by retaining corruptly acquired wealth, or get involved in the new form of sharing that is going on,one must please those presently holding the levers of power and the ruling APC, one way or the other, because merit has mostly been cast off from governance. These persons are the "stakeholders" at the forefront of the new anti-Igbo thoughts, anti-free speech, pro-hate speech against only Igbos, Christians, and other ethnicities except the north. These persons are anti- all views that oppose the actions of Fulani herdsmen, and in their eyes and minds, nothing bad can come from Aso Rock.
These are people who have sold their conscience to Mammon, the god of money and power. They are rootless, sneaky, unsteady, untrust-worthy. They are mostly in all government houses across the country! They are used by their benefactors for example, to divide and break the unity among the Niger Delta struggling pro-democracy and restructure groups, to propose re-arrest and the killings of unarmed Igbo Youths of IPOB, and their leaders, to lend their voices in support of marauding violent armed Fulani herdsmen.
These agents of their pockets, and of disunity and true peace in Nigeria, did not really want the President to return for the good of all, but for evil! We must not fret over their riches, for they shall soon be cut down like grass, so said the Holy Scriptures. Yet, many others prayed that Mr. President should return to preside over Nigerian affairs from Nigeria, because they felt genuinely concerned that the world was making a caricature of our beloved nation, because our President was seated outside Nigeria, governors and all manners of persons, and the APC leadership were almost always on board one aircraft or the other overseas for consultations. This became very embarrassing.
It must be for the prayers of this last group and for the impeachment that was dangling over the presidency, like the Sword of Damocles, that our righteous God allowed a situation that brought our President back. Welcome Mr. President; May your tenure be more peaceful than you met Nigeria upon your return, and may God give you the strength of heart and courage to resign whenever, your heart is moved to do so, for power and health belongs to God, and there is a way that seems good to man, but the end  thereof leads to regrets and destruction.
It is heart warming Arewa youths have withdrawn the October 1 deadline given to Igbos to vacate the north. It is equally cheering to know that something is being done to contain hate speeches and every other anti-democratic actions that can truncate our democracy.
In the Holy Scriptures, God has always fought the battle of the oppressed, righteous and truly repentant. When Prophet Jonah condemned the City of Niniveh, it took the genuine repentance, fasting and prayer of the people to save the city.
Ndigbo through Ohanaeze, IPOB, all villages, towns, cities, and councils, all animals and children should hold a fast and pray from 6 am to 12 noon on September 23, 2017, asking God to intervene in our land so that peace, justice and equity would reign. A  solemn fast and prayers are the surest ways to our victory and deliverance now.