By Rose Moses
As I prepared to write this column, a 14-year-old boy, or thereabout, was being featured on a news programme of a national television. He had his mother by his bedside at the National Hospital, Abuja, where he is undergoing treatment. His eyes were bloodshot as he faced the camera, telling Nigerians of his ailment.
He said doctors have advised he be taken abroad to save his life. That will cost about N15 to N20 million, a huge amount he had some pains reading out.
The young boy, whose only name I picked to be something like Nwaeze, is afflicted with leukemia.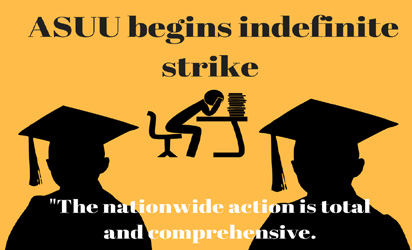 His apparently worn-out and helpless mother made more clarifications. The doctors say he has few months to live, unless he undergoes a transplant abroad, she said. He is supposed to be going through chemotherapy while still at the hospital in Nigeria but he wasn't even getting that because he is too weak to do so, she added.
In an emotion laden voice, she pleaded for help from Nigerians to save her son's life. She said her family had spent almost all they have on his treatment so far and cannot afford the amount needed for treatment abroad.
And while I was still battling with the painful news, another troubling picture showed up on the screen.
A young man, apparently in his early 30s, was lying helpless on another hospital bed. He needs N8 million for liver transplant abroad.
Every day one turns on the television, or reads the papers, such heart-breaking reports are hardly missing. Worst still is that in the whole of the country, there is no fully equipped facility to treat such cases, thus ranking Nigerians among the highest medical tourists to other countries.
As a matter of fact, President Muhammadu Buhari, just returned to Nigeria from one of such medical trips abroad, where he spent over 100 days.
Our hospitals have been described as 'mere consulting clinics' for as long as I can remember.
Perhaps, only a country with the painted background, will allow its doctors and university teachers to not just embark on industrial actions, but to do so at the same time. What a country, one that can actually make you want to cry with laughter or tears, really.
The National Association of Resident Doctors (NARD), the first line of medical professionals, whose members attend to patients in teaching and some general hospitals, Monday, downed tools nationwide to protest salary shortfalls and cuts.
This was coming at the same time members of the Academic Union of Universities (ASUU) were also on strike following non implementation of agreements between the union and the Federal Government.
No doubt, consequences of the doctors' strike are grave, such as disruption of essential medical services to the citizens, who really need it greatly. And if one considers that Nigerians suffer and die like chicken, most times from cases that should have nothing to do with death, including child birth, the picture becomes clearer.
Yet, the country carries on as if all is well, to the extent Nigerians are now described as a people with remarkable patience ''but for the wrong things."
But then, serious countries won't let their doctors go on strike. It is unheard in those countries of because government has no business owning or denying doctors, or any worker at that, their entitlements.
May be those serious governments understand better that strikes truncate continuity of a learning process for the young doctors in training, thereby delaying their time of graduation; and that it disrupts the incoming younger doctors from getting their spot in residency training.
How about the level of wastes to the nation's lean resources following such actions, and negative effect to national growth in providing adequate health care for the citizens?
If doctors are not adequately compensated for their work, the tendency to compromise ethics is high, which on its part is corruption. No responsible government wants to spend so much in fighting corruption when it can easily prevent it from the onset.
Most importantly are the lives lost due to non provision of crucial services only available at the tertiary hospitals where the worst cases are referred.
Already, doctors not affected by the current strike action are battling to contend with additional work load in handling the crowd, as a result. Waiting time has more than doubled with some emergency cases, perhaps giving up the ghost while waiting.
Federal Government's interim response is to order federal hospitals to recruit 'casual doctors,' a statement that has been described as laughable as it is embarrassing.  Who are the casual doctors, you may wish to ask, and where do you find them?
Unfortunately, Prof. Isaac Adewole, who in 1984, led NARD on strike to draw Buhari's military government's attention to their plights and working conditions, is at the moment the Minister of Health giving out such order.
He had earlier approved use of armed forces, police and the Federal Road Safety Corps members in health facilities to, according to him, ensure continuous delivery of health care services across the country.
Now, you can see why a Nigerian doctor practicing in the United States, in a chat with me on the development, said the "Nigerian system is riddled with old mean men who do not think the younger ones should aspire to greatness."
Simply put, the crux of the Nigeria's problems is that it has no strong institutions for growth and development, which sees to the recurrence of such avoidable industrial actions.