…3.6m living with disease
…Over 40m carrying sickle cell trait
…150,000 babies born annually with condition
By Sola Ogundipe
It is no secret that Nigeria has the world's largest population of people with Sickle Cell Disease (SCD),  a genetic disorder due to the presence of an abnormal form of haemoglobin in the red blood cells –  haemoglobin S (HbS) instead of haemoglobin A (HbA).
Sickle Cell Diseases  is incurable but preventable, and although not as popular as malaria, tuberculosis and HIV/AIDS,  affects thousands of babies born each year that inherit the sickle cell gene.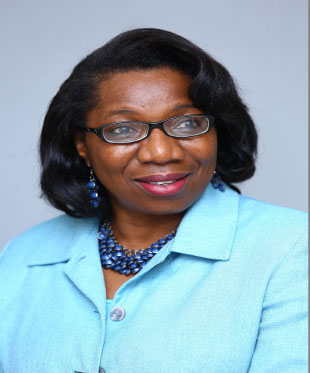 When a baby inherits two copies of a defective gene from each patient. In the process, the red blood cell collapses, forming a crescent moon-like shape, which makes it difficult for oxygen to be transported to all parts of the body.
About 3.6 million (2 per cent of the population) are living with the disease while over 150,000 babies are born with the condition every year in the country.
Sickle cell trait
Now at least 40 million Nigerians representing roughly 25 per cent of the population are believed to have the sickle cell trait or are carriers of the sickle cell gene (AS).
A Professor of Haematology and Blood Transfusion, Professor Obiageli Nnodu, says  people with the sickle cell trait need to be educated and properly counseled about choosing marriage parners so as not to  procreate and  produce more people with the faulty gene.
Nnodu who is Vice-Chairman of the Sickle Cell Support Society of Nigeria (SCSSN), called for widespread public education and awareness about the disorder.
"Nigeria needs to do much more about the management and control of Sickle Cell Disease.  We cannot individually stick to our efforts. We have to partner and collaborate," she stated.
Speaking in Enugu, Enugu State, during a conference organised  by the Sickle Cell Support Society of Nigeria (SCSSN) with the support of Pfizer, themed: "Reducing the burden of Sickle Cell Disease in Our Communities", she said: "Apart from those directly affected, over 40 million representing 25 per cent of Nigerians are carrying the sickle cell gene and there's every need to tackle its prevalence.
"These are people that if not identified, would go ahead to marry and procreate. We need to educate them; we have to partner and collaborate with interested individuals.
Noting that the formal sector is not addressing the needs of those affected by SCD, she said there is still much to be done in terms of implementation.
"We had training for community health workers because they can reach out to the rural dwellers. We are also partnering with Pfizer to have these guidelines for health care workers.
"We want to be able to get closer to the people, we are not just thinking about those who have the disease. We have an education centered research driven approach to it. We are raising public awareness. The future is brighter than it was years ago. My message for persons living with SCD is that they should keep hope alive."
Noting that the Sickle cell Support Society of Nigeria is an umbrella body that brings together professionals, advocates, and other interested parties both within the country and in diaspora to tackle different aspects of Sickle Cell Disease, she said the body has a special focus on the coordination of different groups, bodies and organisations working on SCD.
"It is expected that the Ministry of Education would include Sickle Cell education in the  schools curriculum, so that from primary level children would have the necessary knowledge about the disease and can also educate their parents who are not exposed to such health problem."
According to Nnodi:  "Before 2010 many people were working on SCD, they were individualised and uncoordinated but this umbrella body has brought everyone together for effective and coordinated work.
"We have achieved many goals within the period which include a handbook on SCD that is available in our website, but most importantly is the use of instant SCD kits that we subjected to clinical evaluation to ensure it is effective in finding the gene status of persons.
We have partnership and collaboration with the Federal Ministry of Health on the guidelines for the treatment  of Sickle Cell Disease and with collaboration with other bodies dedicated to care persons living with SCD and environment for the policy for new born screening.