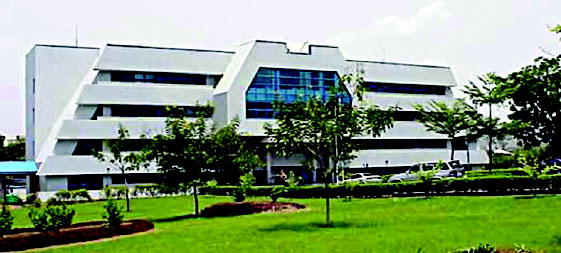 ICT University
By Prince Osuagwu
LAGOS—Nigerian  ICT professionals, including Minister of Communications, Mr Adebayo Shittu, will meet their Indian counterparts at Eko Hotel and Suites, Wednesday, when the Indo-Africa ICT summit kicks off.
The summit was specially designed to seek the input of the two countries in developing and advancing African ICT ecosystem
Also to join the team is the Ghanaian Minister of Communications, Mrs. Ursula Owusu-Ekuful.
The two-day event will see the two African ministers joining forces with their Indian counterpart, Shri Manoj Sinha, to fashion out the future of Africa's Information and Communications Technology industry.
The summit, organised by the Telecom Equipment and Services Export Promotion Council, TEPC, a body set up by the Indian Government, will provide a platform for African ICT experts to present and review their nations' ICT plans over short, medium and long term periods.
Expressing hope that the event will strengthen Africa's ICT ecosystem, Director-General of TEPC, Shri Rajesk Kumar Bhatnagar, said: "Digital transformation has made it imperative for all the developing world and nations in Africa and India to share their experiences on embracing digital technologies, digital competencies, digital literacy for re-inventing lives and all aspects of human society."
Topics for the conference range from training to regulation in telecom sector. Others include convergence of IT and telecom, e-health, e-governance, e-education, e-finance, infrastructure, new technologies, standardisation, spectrum auction and optimisation, licensing, evolving needs of consumers, service providers, among others.
India's giant strides in ICTs are globally recognised as a shiny example for all developing economies to emulate, hence, this event being organised by the TEPC in conjunction with the National Association of Software and Services Companies, NASSCOM, of India offers the African continent a huge opportunity to learn and adopt new strategies for technology growths.
List of speakers at the event included newly appointed Permanent Secretary at the Ministry of Communications, Alhaji Abdulaziz M. Abdullahi; Executive Vice Chairman of the Nigerian Communications Commission, NCC, Prof. Umar Danbatta, Director-General of the National Information Technology Development Agency, NITDA, Isa Ali Ibrahim Pantami and Managing Directors of Galaxy Backbone, Mr. Yusuf Kazaure and Nigeria Communication Satellite Limited, Mrs. Abimbola Alale, as well as the Director-General of the National Identity Management Commission, NIMC, Aliyu Abubakar Aziz.