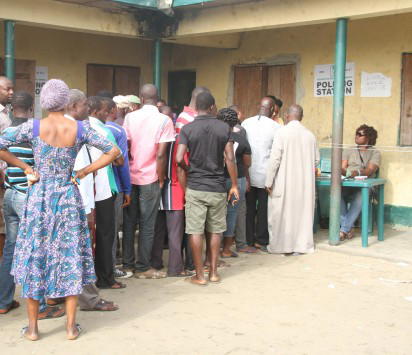 Accreditation
By Vincent Ujumadu
A NON Governmental Organization, NGO, the Youths Initiative for Advocacy, Growth, and Advancement (YIAGA), which is an internationally-sponsored election monitoring group said, yesterday, that it would deploy 500 election observers to monitor the Anambra State governorship election in November. It will be the highest number of observers to be deployed by a single organization during the election.
Programme director of the organization, Mrs. Cynthia Mbamalu, said during media interaction in Awka that the observers would man 250 randomly selected polling units in the 21 local government areas of the state.
According to her, there already on ground 27 mobile observers to serve at the local government headquarters, adding that their main duty would be to observe pre-election activities, preparations by the Independent National Electoral Commission, INEC, campaigns by the various political parties, among others.
She said that on the day of the election, the observers would look out for time of opening of the polling stations, time of arrival of INEC officials, the general conduct of the election, collation of results and announcement of the results.
She said the aim of the project was to promote free,  fair, peaceful and legitimate election in the state, in line with international standards and laws governing elections in Nigeria.
Mbamalu further explained that the agency would adopt the parallel vote tabulation (PVT) methodology in the Anambra poll which involves the use of established statistical principles and information technology to provide timely and accurate information on the conduct of election and counting of votes.
She, however, explained that its duty would not include announcement of election results which, she noted, is the sole responsibility of INEC. The training manager of the group, Mr. Paul James said the that would be adopted in monitoring Anambra election would be the method being used in many other countries.