By Jimoh Babatunde
COORDINATOR of natnudO Foods' broiler out-grower scheme tagged "natnuPreneur", Mr. Gbolade Adewole, has disclosed that farmers registered under the six-seven week broiler production scheme, have consistently enjoyed between 7.5 and 15 per cent profit on investment per cycle.
He said there was a potential to conclude five cycles per year as efficient farmers stand to make between 37.5 to 75 per cent profit per annum, making natnuPreneur "broiler out-grower" the most profitable poultry scheme in the country.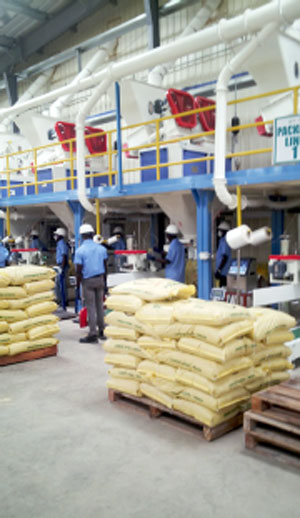 Adewole who made the revelation while addressing journalists recently in Lagos noted that between October 2014 and July 2017, poultry farmers registered under the three year 'pilot phase' have reared over four million birds and the firm has off-taken birds to the value of over four billion naira.
He stated that the natnuPreneur initiative was not only in the business of providing a ready market for broiler farmers, but also in ensuring that they were consistently in business and  made profits that can be sustained consistently over time. "We treat our farmers' farms as our own and invest a lot of time in ensuring their poultry businesses is run with global best practices as we run and manage ours, because we believe that our success is closely tied to the success of our farmers.
"We help our farmers understand the dynamics of poultry business through effective and regular training, monitoring and mentorship. We also help them increase efficiency of production by taking them through good management practices on how to manage their resources, using our Net profit calculator to understand the details of the economics of broiler production, and how to reduce mortality of birds," Adewole said.
He further said that in their three years of operation, they have been able to increase the capacity of their farmers in terms of number of birds stocked, thereby making them grow profitably. In terms of societal impact, Adewole pointed out that natnuPreneur has created thousands of direct and indirect employment across the country.
He said, "natnuPreneur has directly employed 150 graduates, working as extension officers (Farmer Satisfaction Representatives, in the Feed mill, hatchery and abattoir) and there are plans to recruit 60 more to manage the increase in capacity. Presently, the initiative indirectly influences the employment of over 5,000 people, who work at various levels with farmers and farmer cooperatives".