By Chioma Obinna
News of Nigerians attempting suicide in recent times has remained a topic for discussion. The harsh economic conditions in the country remain a cause for worry. Over five Nigerians were in past months reported to have attempted suicide.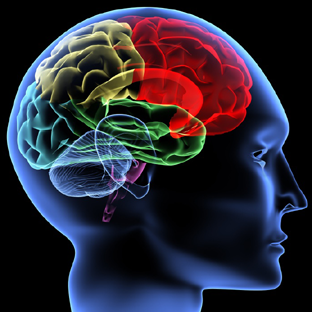 One particular case of suicide that succeeded was the jumping into Lagos lagoon from the top of the Third Mainland Bridge by a medical doctor. According to reports, the doctor had been battling Sickle Cell Anaemia. He was also said to have written the exam for his residency in surgery so he could become a consultant and passed but, due to his ailment, he was turned down. The hospital was said to have turned him down because they felt his ailment, characterised by seizures, could be a deterrent to performing his duties. This was said to have triggered depression that led to his suicide.
There was another incident in which a woman attempted suicide by jumping into the lagoon from the Maza-Maza Bridge in Mile 2 area of Lagos.
The middle-aged wom¬an was said to have been walking along the bridge when she suddenly climbed the rails and jumped. She was rescued.
Mental health physicians say hopelessness, post-traumatic stress disorder, substance use disorder, stigmatization and chronic illnesses which make people struggle in life, leading to anxiety and depression, may have contributed to the surge in thoughts of suicide and the act itself.
According to the Medical Director, Federal Neuropsychiatric Hospital, Kaduna, Prof. Taiwo Lateef-Sheik, 80 per cent of Nigerians with mental health problems do not have access to treatment.
And according to the World Health Organisation, WHO, suicide ranking, Nigeria, with 15.1 suicides per 100,000 populations per year, is ranked the 30th most suicide-prone out of the 183 nations in the world.
Nigeria has public health institutions offering mental health services, yet statistics show that only one in 50 of the seven million Nigerians living with depression, a major risk factor for suicide, receive treatment that is minimally adequate.
To ensure that these Nigerians receive the treatment that they require, two Nigerians UK- based renowned specialists in addiction and psychiatrics, established the first-ever private mental health clinic in Nigeria, known as The Retreat
The Retreat, which opened in Lagos two months ago, was established to enable the average Nigerian patient have access to advanced, dignified care   through therapeutic recovery treatments.
For example, in Sokoto State, reports show that the total number of patients seen in 2015 was about 60,000; in 2016, the number jumped to slightly above 93,000. Also, at the Federal Neuro-Psychiatrist Hospital, Yaba, in 2015, about 25,000 patients were seen, compared to about 53,000 patients in 2016. Add to these the cases handled in traditional homes and churches and were therefore not reported.
Records show that Nigeria has a ratio of mental health bed of 0.4 per 100, 000 persons, four psychiatric nurses per 100, 000 persons and 0.09 psychiatrists and 0.02 psychologists and social workers per 100, 000 persons, hence, the establishment of The Retreat to close the gap.
Mental health disorders are still shrouded in secrecy due to the stigma and discrimination associated with the problem, a situation that compounded access to quality care. People often see the mental disorder victim as the mad man on the street
Perhaps this motivated the initiators of the Retreat Hospital to reduce stigma and provide access to Nigerians with mental disorders, who have stayed away from receiving care due to the prying eyes of the public.
The Retreat Hospital is world class and basically established to reduce cases of mental disorders and suicide attempts by providing therapeutic recovery treatments.
Facilities at the healthcare centre are of international standards. It has wards, therapy room units, laboratory, medical centre, dining hall, and outdoors sports recreational facilities as seen in neuropsychiatric hospitals in advanced countries.
The experience of the initiators, who had practiced mental health in the UK for about 25 years, is one factor that many analysts believe would ensure better care for Nigerians down with mental disorders as well as reduce the growing cases of suicides in the country.
From the entrance to the reception, a first timer to the hospital might mistake it for a private home.
The hospital with 20 beds and additional 16 beds in the pipeline is uniquely situated in a one acre private estate offering serene, quiet and tranquil environment needed for recovery of patients, hence, the estate is powered by green energy utilising solar power and electricity as secondary backup without any generators.
The executive wards have all the facilities needed for a complete home.   The therapeutic rooms have different games as part of treatment and recovery processes. The table tennis court house adds colour to the environment.
There is a multipurpose outpatient hall with reduces time for a patient to a maximum of 15 minutes and the serene environment not only relives one from the hustling and bustling of city life but also serves as a treatment process for people with mental disorders.
The Retreat Hospital parades experienced doctors, nurses and therapists committed to delivering the highest quality of care.
Health watchers are of the view that the hospital has the potentials to make Nigeria a medical tourism destination of choice. However, this objective is yet to be achieved as the hospital is currently two months old. The beauty, allure and luxury of the environment, wards, private rooms, operating theatres, etc., are irresistible.
Visit
A visit showed that the hospital is capable of complementing the services currently offered by public health institution across the country despite the huge cost of providing such treatment by a privately owned hospital.
Awareness about the facility across the country could be better even as Nigerians continue to hide their mental problems. The fact remains that all sorts of mental ailments are treatable there at an affordable cost.   The premises located in Ikorodu area of Lagos are fully secured to prevent intrusion while treatments are based on person centred underpinned by the recovery model with focus on psycho-education and coping skills to prevent relapse.
Treatments are driven by evidence-based practice which consists of through diagnostic assessment of the individual, followed by customised treatment interventions backed by sound research evidence.
According to the Chief Medical Director, Dr Olawale Lagundoye, The Retreat decided not to run on generators because the ensuing sound and fumes could trigger further mental problems. "We felt that there is need for us to improve access to mental healthcare to Nigerians, hence the decision to establish the Retreat
Motivation as a private person", he said.
Lagundoye said that although there had been developments and expansion around the physical side of health, less had been in the mental health arena. To him, the situation equally highlights societal challenges in terms of how people perceive mental illness.
"They paint a picture of a man on the street who people felt things have gone wrong with. But what we know is that there is actually a whole range of mental health conditions that range from mild to severe", he said. "Daily stresses in life, noise pollution and how it affects sleep, sitting in traffic, recession and poverty, all these tend to influence an individual's mental well-being".
The CMD regretted that those conditions most of the time are either not identified and, when identified, people don't tend to know where to go to access help in a timely manner.
He said early diagnosis and treatment delivery make a lot of difference in terms of what a person is experiencing.
According to him, The Retreat is here to provide timely and competent evidenced based psychological interventions alongside medical interventions in a therapeutic milieu.
Lagundoye explained that Ikorodu was picked for the project because the initiators wanted an exclusive and serene environment where quality care could be provided for patients.
"For affordability, we have a range of facilities that provide opportunities for different levels of individuals. We have open wards, single rooms and executive facilities and we also run outpatient clinics. When you look at facilities across the country, majority of persons that have psychiatric problems tend to be seen as outpatients. We have provided the whole range of treatments. We are the first privately built mental health facility. That is an important milestone. We hope to stand out too", the CMD said.
Langundoye, who said he became interested in working in a psychiatry as a medical student, added that stigma remained a problem in accessing mental health services all over the world, assuring that the hospital would promote awareness towards reducing it to the barest minimum.
Uniqueness of the centre
The co-founder added: "The environment is one that provides personalized private therapeutic care. The hospital is a retreat in the real sense, because we take you out of the hustling and bustling of everyday life and bring you into therapeutic environment where you are treated with dignity and compassion and engage with competent experts".
And his message to Nigerians: "Mental health is quite common but treatable, hence the need for people to seek help from competent individuals".