By Edoamaowo Udeme
The Acting Director General of the National Agency for Food and Drugs Administration and Control (NAFDAC), Mrs Yetunde Oni has expressed the Agency's ability to compete favourably with  international counterparts on food and drug administration and control activities through the International Standard Organisation (ISO) accreditation of 4 of its laboratories.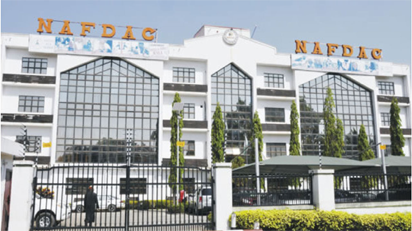 Oni, who spoke at the signing of an agreement between NAFDAC and the Catholic Relief Services (CRS) to sample, and test all Finished Pharmaceutical Product (FFP) from the public sector under the Global Fund support.
Oni, while thanking the CRS for the project of prevention and elimination of malaria  in Nigeria and particularly seeking the assistance of NAFDAC in reducing vulnerabilities in the implementation of Global Fund assisted strategies  to combat malaria in Nigeria, noted that there are two key issues involved in combating and reducing the menace of Malaria and they are availability and quality of medicines.
"The first leg is what we are doing here today by way of engaging NAFDAC to test the quality of the drugs,  the second leg will be achieved in no distance future and that is the availability of the drugs and what I mean here is that, locally manufactured products like ACTs and the rest, should be patronized by CRS instead of importing drugs."
"CRS can buy those drugs from our local manufacturers and donate them to areas of need" Oni pointed out.  NAFDAC had earlier uploaded its activities and competencies on the Global Fund website and that explains why CRS reached out to us.
"Of the 7 laboratories covering the 6 geopolitical zones, 4 of them  are ISO 17025 accredited, 3 out of the 4 analyze drugs while one is dedicated to food and allied products.  The CRS Country Representative Rebecca Hallam expressed her pleasure to all the stakeholders for witnessing the signing.
"Routine monitoring of the quality of  all FFPs is very critical to CRS and the country as well as the donor, Global Fund who made the key requirement of malaria grant implementation"
''CRS is to monitor drugs like ACTs, Sulfadoxine/Pyremethamine and artesunate injection in the supply pipeline''
''The samples of these product will be collected and routinely and tested in the World Health Organisation Pre-qualified laboratories and the attainment of NAFDAC to the ISO  17025 accreditation status has necessitated its selection'' Hallam noted.
''In the past all implementers used to send samples abroad for testing, we therefore congratulate NAFDAC for the hard work towards achieving this accreditation''