By Dayo Johnson, Akure
KINGMAKERS in Mahin Kingdom in the riverine area in Ondo State have reversed their decision to depose the Amapetu, Oba Lawrence Omowole.
Their decision was sequel to the intervention of Governor Rotimi Akeredolu, his deputy, Agboola Ajayi, and notable sons and daughters of Ilaje council area of the state. Omowole had been deposed in February by the kingmakers for removing another traditional ruler, the Alaboto of Aboto, Oba Beniah Idiogbe.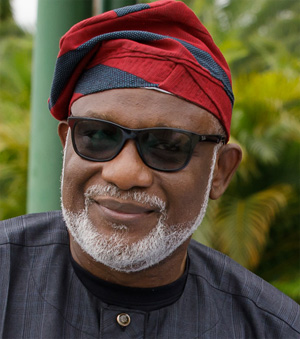 He subsequently installed another person who the kingmakers described as a foreigner, Oba
Oyetayo Ofoaye, as the new king of Aboto.
Spokesman for the kingmakers, the Yasere of Mahinland, High Chief Godwin Balogun, said they resolved to reinstate Omowole following the intervention of the governor and other stakeholders.
Balogun said the disagreement between them and the Oba " has been amicably resolved at a meeting of the Mahin council of traditional rulers and chiefs".
According to him, the peace meeting was held at the palace of the Odede of lgbo Egunrin and was attended by Oba Omowole and all the kingmakers including the Odede of Igbo-Egunrin, Oba Philip Kalejaye, the Olu of Igbokoda, Afolabi Odidiomo, the Molokun of Atijere Oba Samuel Adeoye Edema and the Mahin kingmakers led by the Yasere.
Other resolutions include "that the Mahin kingmakers pledged their support, solidarity and loyalty to His Imperial Majesty in his avowed commitment to the progress and development to the progress and development of Mahin land   and particula rly ensuring the speedy inauguration of Oba Beniah Adeola Idiogbe as the Alaboto of Aboto in Mahin Kingdom".