ON the front burner of West African regional politics now is the quest for Morocco's membership of the Economic Community of West African States, ECOWAS, the only intergovernmental institution formed to foster unity and cohesion among Africa's West coast nations.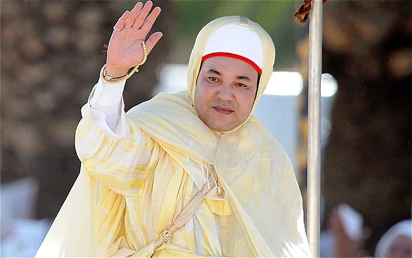 By the regional structure of the continent, it is clear that Morocco belongs to North Africa and is in no way coterminous with West Africa. It is granted that the emerging scenario where Morocco in North Africa could become a member of West African regional body is not totally abnormal.
A typical example of such cross-regional membership is in the African Development Bank, ADB, a development finance institution formed for African nations, but with 23 non-regional members cutting across international communities, including Europe, Asia and America.
Whilst the non-African members of the ADB have played invaluable roles in making the Bank a strong institution, Morocco's possible membership of ECOWAS has great implications on Nigeria's and the region's political and economic interests.
First, Morocco is seeking to expand the market for its products which are now being squeezed out of the Maghreb regional axis. It hopes to upstage West African nations' competitiveness, coming with more technological advantages. Secondly, Morocco has non-tariff economic pacts with the European Union, EU, which will create an international corridor for dumping of EU products on West Africa, especially Nigeria, the single largest and most attractive market in the sub-region.
Thirdly, Nigeria's efforts to re-industrialise and diversify away from oil dependency with the West African turf offering a ready market through the ECOWAS trade instruments will suffer an adverse fate with Morocco straddling the region like a colossus. This is why the Manufacturers Association of Nigeria, MAN and other such concerned stakeholders have come out against Morocco's meddlesome quest to gatecrash ECOWAS.
Fourthly, Morocco is an unstable element which opted out of the African Union for 33 years before it was recently reabsorbed. Such uncertain and erratic behaviour is capable of exerting a destabilising effect on this sub-region. Nigeria (as most West African countries) does not share the same vision with Morocco in the story of the Saharawi Arab Democratic Republic, SADR, which Morocco obstinately holds on to as its colony. We have been at the forefront of total decolonisation of Africa and cannot afford to support the admission of a colonialist among us.
Another reason Nigeria must stiff-arm the admission of Morocco into ECOWAS is that it will further increase the looming effect of the Francophone lobby. With its huge French connections, Morocco could magnetise the French-speaking countries and eventually neutralise Nigeria's position as the region's major power.
Morocco is welcome to maintain friendly relationship with West African countries (including Nigeria) and even with ECOWAS as a regional group, but is definitely not welcome as a member of the Community.