By Bashir Bello
Governor Aminu Bello Masari, yesterday, said the creation of Katsina State, 30 years ago, gave it the  keys to develop or otherwise.
Masari spoke during a lecture entitled,"Katsina at 30: The journey so far, challenges and prospects," organised as part of the activities to celebrate the 30th anniversary of the state.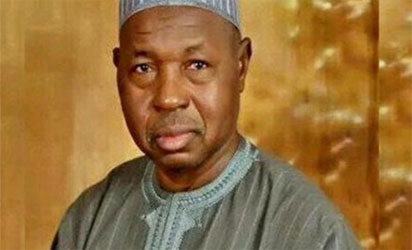 He explained that with the creation of the state, it became directly responsible for its success or otherwise as its destiny were in it hands.
"The creation of Katsina State out of Kaduna State was not only historic but remarkable as well. The significance of this achievement for the people of the new state was enormous. It heralded the dawn of a new administrative structure in which, for the first time in history, we held in our hands the keys to the doors of our success.
"Quite naturally, expectations were incredibly high. For millions of Katsinawa and Daurawa, statehood meant the promise of instant and radical social transformation, economic opportunities and empowerment, greater political participation and inclusion, and easier access to educational opportunities, social justice, and affordable primary healthcare.
"Our leaders and other eminent Daurawa and Katsinawa that led the movement for the creation of Katsina State and who equally participated in laying the first rudimentary structures and institutions of governance for the baby State were not ignorant of those expectations. In fact, the gusto with which they took over and laid a solid foundation for the State was an enduring testimony to their sacrifice and commitment.
"Today, it is not debatable to say that the grand vision for a strong, inclusive, just and financially vibrant and independent State which these founding fathers envisaged for the state is very much alive.
"Sadly, it is also not debatable that the achievements recorded by the State over the last three decades have failed to match this grand vision. Poverty is still wide and prevalent among our people, especially those living in the rural communities.
Gainful employment and other economic opportunities are few and far-in-between to adequately cater for all our youths. Healthcare remains out of reach for ordinary people. Education, which for centuries raised the profile of Katsina and its people throughout the Bilad Sudan, became out of reach for the poor. Agriculture which served majority of our people for ages, providing them with honest income and ensuring food security for them almost collapsed".