Hate Speech: Minding your language in Nigeria
Yesterday, the panel at the Vanguard Conference Hall gave varied definitions of Hate Speech. Today the panel articulates on the justification or otherwise of the proposal by the federal administration to push forward a law to regulate Hate Speech

Aziken: In the light of history and happenings in the last five years, is there a justification for the promulgation of a law against hate speech at this point?
Okupe:I was the one who raised that issue, and I still say that Jonathan, as one person and as a leader of a country is perhaps, the most abused in terms of hate speech in the history of this country. Now, your question is extremely very pertinent. If somebody has gone through it and nothing happened, do we now have a justification to want to stop it? Yes, we do.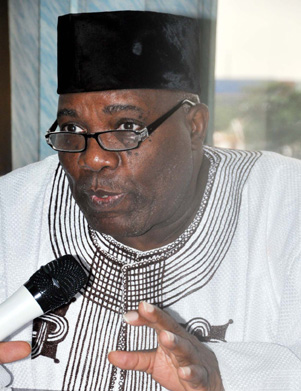 I will support this administration with the idea that this type of thing should not be allowed to be visited. The current president is also taking a share of his own hate speech, but we must stop it somewhere. There is no need to allow this thing to fester on more than it has gone so far.
I agree that there is a justification for the law and that we need to look into the situation properly and a proper law should be enacted that can control what we say and how we say them, especially on the social media.
There is absolute need for sanity because what goes on in the social media is pathetic, it is unthinkable. When I see a young man of 24 years old saying that Wole Soyinka is a fool, that may not be exactly hate speech, but it is intolerable.
Today, I am not in government but there are people in government but being in government should not expose you to all sorts of assault simply because you are Minister of Information, President or Vice President. It should not make you be a target for unreasonable assault and attack.
You cannot protect or defend yourself, and there are no sanctions for those who do those things. Therefore, for me, I will support this administration in this idea of trying to find a law to create sanity in the social media and also to prevent reckless statements that can incite or dehumanise people for no other reason except that they are in government offices.
Nzeako:I think it is extremely important to look at the issue of justification and whether there is need to promulgate a law against hate speech now. We seem to have a modern contemporary challenge with respect to hate speech. As Dr. Okupe said, several countries of the world have promulgated laws against hate speech, and like I said, it is based on the historical experiences of the various countries.
In Africa, it is instructive to state, judging from the experiences of South Africa, Kenya in recent times, Rwanda and Sierra Leone have internally promulgated laws against hate speeches to ensure that the citizenry is not further divided down the line.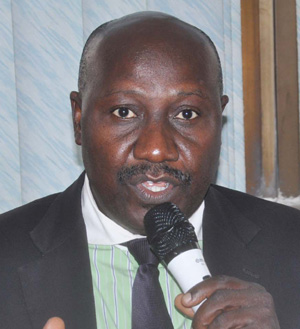 We now have issues about conflict of cultures because part of the challenges we have is with respect to freedom of speech and then the cultural setting that we have. When our culture does not tolerate certain statements, you have conflict of cultures. The culture in the western world is not the same as the culture in Africa.
In the western world, when you tell a man 'don't be foolish', the man will not take offence because he feels you have not insulted him, but if you tell an African man 'don't be foolish', if he is an elder, you have completely insulted him and then, that may amount to hate speech.
So, when there is such conflict of culture, we have to look at our own internal experience to be able to define what hate speech is and then, the kind of laws that may be new with respect to the laws that already exist as much as we have freedom of speech.
There is this thing that was on the social media where Idi Amin was telling his people that 'we can guarantee you freedom of speech but we cannot guarantee your freedom after speech!'
So, when people cross the red line in making use of their freedom as enshrined in the constitution, such freedom has become hurting to other people and to the society; and then, it has crossed the red line.
From Nigeria's experience, hate speech became an issue following the 2015 elections. Before the 2015 elections, the struggle for political offices and the struggle for power, the process of campaign almost made hate speech to become legitimate.
The politicians who mount the soap box and who use all manner of antics to draw support from the people understand that they are playing politics, but the people they are talking to, do they have that level of understanding with the politicians? The politicians after insulting themselves will enter the same room and exchange banters, and by the time they enter the same room and exchange banters, the people are no longer there.
Meanwhile, the politicians know that they are only playing their games. I agree with Dr. Okupe that Dr. Jonathan was so much disparaged during the political campaigns, but it happened on both sides. Both the PDP and the APC did so because the struggle for power was too hot and intense to the extent that every group was doing everything possible within its power to undermine the other group. In the process, the pendulum swung the other way, and it continued like that.
The National Orientation Agency that has been sleeping was unable to bring the people back to the realm of understanding. That is the part of the challenge that we have. And Mr. Vice President went into another argument by looking at hate speech as an act of terrorism; I think it was an expression of exasperation having seen the way the whole thing had been going. Since he could not stop the trend, he freely called it terrorism, but I disagree with him because hate speech and terrorism are not the same.
But that does not mean that we will allow hate speech to continue to fester, especially on the social media where everybody is allowed so much freedom to the extent that they insult elders.
Of course, Karl Max said the affluence of the rich, excites the indignation of the poor. When people are not getting good governance, they see the social media as a succour with which they use in insulting those people that are bringing troubles upon them.
But we need to let our people understand that there is a dividing line between insulting the people in office and making hate speeches that will pull them down. These are two different things.
We have enough laws already. Because those laws have not been active, the government may want to agree that it is better to be on the side of surplus. That is why they will want to promulgate new laws so that they will use that opportunity to talk about the new law and the need to be very cautious when we make our statements. But whatever laws we make, we need to harness the experiences of the countries that have promulgated similar laws and bring it down to our own jurisdiction in terms of our cultural experiences and historical antecedents.
We need to understand that whatever law we make, should not gag the freedom of speech as enshrined not only in our constitution but other conventions that protect human rights and dignity.
Nnana:
What happened during the campaign was neither here nor there so long as it did not lead to bloodshed.
What concerns me more is what happens after the campaign. When a government takes office, what should it do?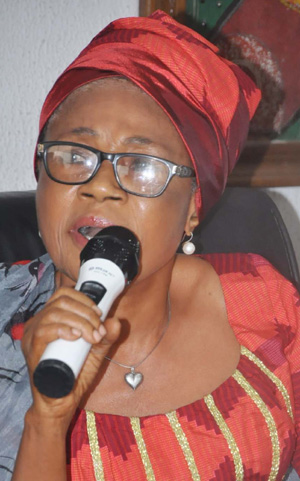 In our own case, after the campaigns and elections were won and lost, a new party took over from a ruling party that had been there for 16 years. And what we expected them to do from their topmost personality to the rank and file was to call everybody together and say that the election is over and it is important to join hands and build our economy which is under threat. But that is not what they did. Unfortunately, President Buhari created conditions that were unfavourable. When the President took over, he made a very beautiful speech. He said ''I will give 97 percent to those, who voted for me.
I will give five percent to those, who did not vote for me." And we know those who voted for him and those, who did not vote for him. When he said that, we thought he was just sounding off, but he went ahead and put it into practice. That statement he made in America is against the Constitution of the Federal Republic of Nigeria.
The Constitution says every appointment into any governmental office at every level must be done to reflect the Federal Character. People talk about the Federal Character, but in a country that is diverse as Nigeria, the best choice is to ensure that everybody is represented in the government.
But we saw how the President has been giving much to people from a part of the country and giving less to others. That is what led to the upsurge in the agitation for Biafra.
For me, the 97 percent and five percent formula promulgated by President Buhari was a hate speech. And going ahead to implement it, is hate governance.   When you give something that belongs to everybody to one section of the country, what do you expect others to do? What kind of atmosphere do you expect from that? People will be angry, and people will be agitated because this country belongs to all of us. For the Vice President to feel so bad about it by saying that a law will be made to treat hate speech as terrorism, he should champion the campaign against it without fear and favour. He should make sure that those, who have already flouted the law, are prosecuted. I am talking about those, who have threatened the fragile unity that we have.
Biafra that we forgot almost 50 years ago, things are now happening as if we were in 1967. We had moved away from 1967, but we are back to it. The Army is in the East parading the streets as if a war is about to break out.
This is happening when we have Boko Haram war to fight in the Northeast. They have deployed the Army all over the Southeast. What does that mean? The Biafran agitators are doing that without arms; they have not fought anybody. Even when the Arewa Youths issued quit notice to Igbo in the North, the Biafran agitators did not issue any notice to Arewa people in the East.
They never did that, and they never harassed anybody. They went about their agitation peacefully. Now, even the Police did not even know that the Army was coming to take over their constitutional role in the East. In fact, they called the Biafran agitators terrorists. Is that not hate speech? When someone is complaining about being marginalised, instead of cuddling him, the Nigerian Army is being mobilised against that person. That is hate governance.
Let us speak against evil when things are going wrong no matter where it is coming from. It is good to condemn it so that it does not come to another side. Today it is Biafra, tomorrow you never can tell who will pick it up and brand it a different name. What I am saying is that it amounts to hypocrisy for a government that is the purveyor of hate speech through its policies to say they are going to make a law against hate speech. Let them make it and let us see how they are going to implement it.
Ekhomu:Hate Speech is a speech that is demeaning and derogatory against a group, a religion, an ethnic group, and a social group among others. That is the classic definition. Hate speech is not disagreeing with someone. For instance, if I disagree with Dr. Okupe, that is not a hate speech. What I hear now is that if someone disagrees with anyone, it will be termed hate speech.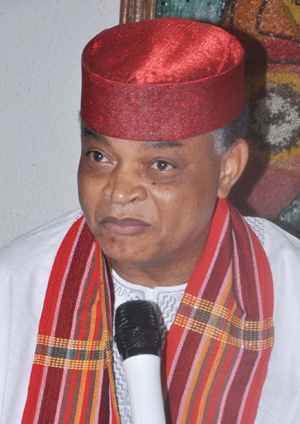 That is patently false. Someone is allowed to disagree vigorously, in colourful terms and emotionally. And that is not a hate speech. When a statement is called a hate speech is when someone calls for demonization of a group of people by ridiculing them.
Hate speech cannot be directed against one person; it can only be directed against a group of people. Even in the US, there are statutes against hate speech. For instance, when someone says all Jews are dirty people or all Jews are crooks that is hate speech because the person is talking about a group of people. When you say, all Muslims are terrorists that is hate speech. When people say all Igbo are bad and all Igbo should leave the North that is hate speech. But when someone says Buhari is a thief, that is not a hate speech.
That is an insult or an allegation which is subject to proof with the provision of evidence. When someone says Atiku is a thief, that is an allegation which is subject to proof with evidence.
And it should be asked if the allegation was made in the public space or privately. That is why there are laws that talk about libel, defamation and other statutes. Let's just get that clear because we tend to reduce everything to Baba Sala mentality where we see salad and call it grass. When we are speaking in a very serious context, we have to get things clear.
And we the intellectuals who are sitting in this room should not lend voices to that. We should elevate the discourse in such a way that the issues are understood. Now, that is the problem of politicians. When politicians make hate speeches, they were not called out, and that is the problem of the media.
We have a situation where no individual comes out to condemn the demeaning things politicians say on the campaign trail. It is only the media that can do that, and if they don't do that, they have failed in their duties. I think I want to put the failings of the 2015 elections at the door step of the media.
Agina:
If a President thinks he has been libeled, if he cannot go to court, let him go to court when he leaves office. We have enough laws.   There are many laws in this country that no one is talking about. If they want to prosecute people that are making hate speech, the laws are there. I have been in this country for so many years, and I have seen so many campaigns. The 2015 campaign was quite hot, but I also remember that there was another campaign that was equally hot. Let us not make too many mountains out of mole hills by trying to blow it up. That someone called Buhari an illiterate and called Jonathan a clueless man is not hate speech. What is the media doing about it? I remember that the media took sides in 2015 and they never saw anything wrong with the side they were supporting, unfortunately.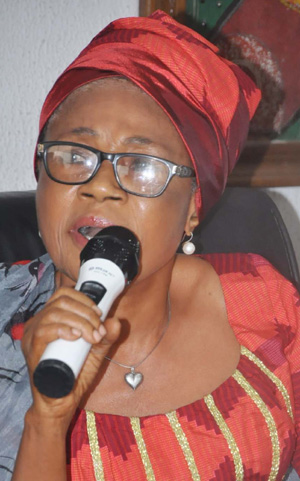 I have friends all over the world on the social media and the same way we talk about our leaders on the social media, is how they also do. And these are places where free speech in a democracy works. But here, even our own freedom of speech is very much truncated by some of the laws we have.
I don't think they should be making new laws to gag people. Let them make use of the existing laws.
Northern Youths sat down and called Igbo all sorts of names; they made anti-Igbo music to incite people. And there are laws against incitement. They incited their people to kill any Igbo they see. And we are waiting to make laws against terrorism. As Dr. Ekhomu said, we like applying Baba Sala mentality to everything. Somebody simply wants to play ball with this country, and I am very sad about it.
Akinnola:Because of the laws I mentioned earlier, I don't think it is necessary to make fresh laws. If we don't have the political will to enforce the ones we have on the statute books, I don't think it is necessary. Following what others said about those songs the Northern Youths made and all they said, I will mention Section 28A of the Criminal Code which focuses on provoking breach of peace.
We have enough laws to deal with some of these infractions. It is just that there is no political will to enforce some of these laws. Just like the Justice Minister said that the government did not arrest the Northern Youths because it will lead to a breach of public peace. How can someone commit an offense and you did not arrest that person, and you are saying that if you do that it will provoke a breach of peace? It does not make sense!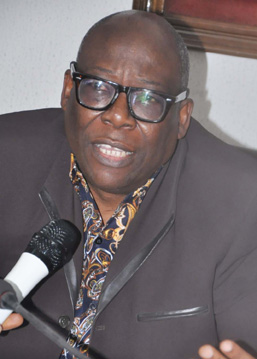 How are we sure that there will be the political will to implement the new law that will be promulgated? I think that the first thing is to try to implement the laws we have and see how far we can go instead of promulgating new ones. I don't think there is any justification for having a fresh law.   We have different laws in the Criminal Code that can effectively deal with it. Of course, we still have the Cyber Crime Act of 2015 which in Section 24 talked about these similar challenges we are talking about.
So, if we don't have the political will to use these laws to deal with some of these, challenges, I will say that it does not make any sense to promulgate a new law.
Though some of the penalties in the laws are obsolete, we should implement the laws. For instance, there is one that has a fine of N100 as a penalty. Such needs an amendment because it is easier to amend than to make new laws.
Aziken: We will now ask what is the cause of hate speech?
Akinnola: I think it is a fallout of the 2015 election. It is not that it is a new phenomenon because if we look back to what happened in 1966 and 1967, and what happened in 2015, you will know that it is a fallout from the election. That was why I said that perhaps, the winner was not magnanimous enough in the victory. And that led to feelings of neglect, and it further fuelled the issue of marginalisation and the Biafran question.
Unfortunately, the person leading Biafran campaign is not circumspect about the way he is going about it.   Someone may have a good cause, but with the way he goes about it, he may alienate those, who have supported. When you see some of the videos that were uploaded much before he was arrested, you will see how he attacked people, and those people feel offended.
Unfortunately, the President at his first press briefing said that he would not look at the report of the Confab. To me, it is wrong because it is not everything in that report that has to do with constitution amendment. But if he had said there should be a committee to look at it and come up with a report within one month, it would have been better. But he said he didn't want to look at it and that further fuelled the feelings of agitation. That is why the issue of restructuring and secession started. So, I believe that it is a fallout of the 2015 election.
The outcome was badly managed because the losers are feeling embittered and the winner was not magnanimous.
Agina:Injustice and discrimination. If somebody feels that the system has been unjust to him, he will react. Depending on how the person reacts, it can result to hate speech. I want to agree with those, who believe that the President did not help the situation by creating the impression that some people are going to be second-class citizens after the election because they did not vote for him. That was rather undiplomatic. It is for Nigerians to review our penchant of voting for soldiers.
If the President had pretended that all was forgotten and forgiven by making a beautiful speech and asking everyone to come on board with the promise to do certain things, Igbo people would have come out openly to ask Nnamdi to shut up.
The belligerence is too much. They came in and messed up everything. They even started the war-time slogan which said that to keep Nigeria one is a must. They forgot that it does not resonate with some people. I saw the civil war, I was not a child, I was an adult, and I was part of the Civil War. I took part in it, and at the end of it, I knelt down and prayed to God that there should not be any war in any part of Nigeria again. There is no way I can support anything that can lead to violence again in this country.
At the least opportunity, these children are saying that the Igbo are marginalised that they need Biafra, and what the politicians say is that to keep Nigeria one is a must. What the politicians say makes those of us that fought that war angry. It makes it look as if we are still in a military regime and further shows that there are winners and losers even though we were told there were no losers. It makes us feel that some people are mocking some us and making us feel like second-class citizens, who should not talk. Somebody even said that restructuring is for people, who lost the election. I think this hate speech should stop by taking a conciliatory attitude.
That is exactly what Mr. Ocheromme is complaining about. You shift people in NNPC; there is no Igbo person in all the appointments, you shift military, no Igbo person and you want to decree against hate speech and equate it to terrorism, for heaven's sake, let's be real!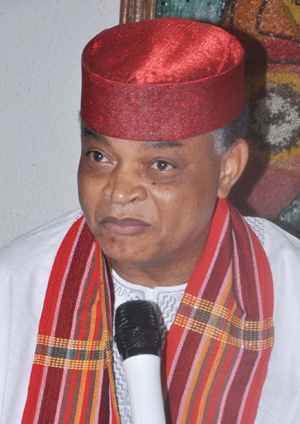 Ekhomu: I think the primary cause of hate speech is impunity. People commit a crime in this country without being punished, and everybody has referenced that here. If you can commit a crime and get away with it, then you won't bother about the consequences, you just get away with it. In fact, we are status drunk in this country, and we don't even know what to do with the status. And unfortunately, the Police have been unable to do their work, so what do you expect?