The chairman, presidential Advisory Committee Against corruption (PACAC), Itse Sagay, has said that Indigenous People of Biafra (IPOB), really need to be curbed and thar the military was right in its declaration of the IPOB as a terrorist group.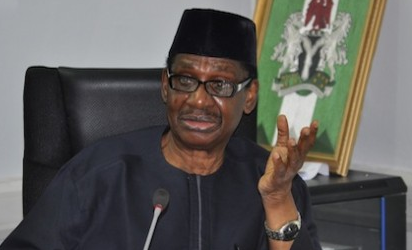 According to thecable Sagay said the group's "violent, abusive and kill" mentality and approach constitutes, in totality, acts of terrorism and "we really need to curb IPOB, otherwise they will turn this country into a tinderbox.
"Whilst I'm not sure of the legal parameters of that declaration, in practice, I agree. If you look at it, we're very lucky that this thing did not get out of hand," he told The Nation.
He also took a swipe on the group for describing Nigerians as living in a "zoo" adding that "even if you want Biafra, you don't have to be violent. They (IPOB) were coming in their thousands, establishing road blocks, bringing out northerners – for what, I don't know – to kill some of them? If that is allowed, then the country is finished. Then they burned down a police station, killed a policeman.
"For Christ's sake, if you look at the words that Kanu uses on the social media, how he has described our President and the rest of us as living in a zoo – abusive, violent, intemperate words – kill, kill, kill, all those in my view, constitute in totality acts of terrorism in which they can push undiscerning youths into rage and violence, which can be destructive.
"You saw Moslems seeking protection in Port Harcourt. If you start killing northerners and the north reacts, then we've had it.
"I just thank God that the north is showing some maturity and some sense of restraint while this is being curbed. But we really need to curb IPOB, otherwise they will turn this country into a tinderbox."