By Tina Akannam
Dutse—Governor Muhammad Abubakar of Jigawa State commissioned the first company established in Dutse, the state capital yesterday, re-affirming his administration's commitment to create an enabling environment for more investors in the state.
While commissioning the N500 million food processing company owned by Jifatu Group of Companies in Dutse, Governor Abubakar said the state government was opened for local and international investors.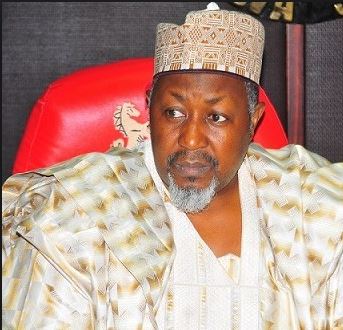 He noted that with the commissioning, the state government had further demonstrated its commitment to encourage investors to put their resources in the state to boost its economy.
He said: "It is so obvious that the revenues from the oil sector are shrinking gradually, so the need to develop alternative sources of revenue for sustainability of our economy is very vital.
"Apart from creating jobs for our youths, the presence of the company in the state will help us to maximise our agricultural potentials and farmers will have a ready market for their produce."
The governor hinted that a 380-ton capacity rice milling company in the state was near completion, while other investors have commenced work to establish more industries in the state.
The governor noted that Jigawa State was the third largest producer of rice in 2016, and expressed hope that it will also be in the lead this year.
In his welcome address, the state's Commissioner for Agriculture and Natural Resources, Alhaji Kabiru Ali, noted that in developing the economy, there was the need to support small and medium enterprises.
Speaking on the occasion, Chairman, Jifatu Group of Companies, Alhaji Sabitu Yahaya, commended Governor Abubakar for creating an enabling environment for investments, stressing that the company will provide direct jobs to 150 people, and with a capacity to process 35,000 tons of food per day.