'Daura, Kano cultural and economic affinity dates back to trans-Saharan trade'
By AbdulSalam Muhammad
KANO— Indications emerged, yesterday, that Governor Abdullahi Ganduje of Kano State was in Daura on Sallah day as part of efforts to revive the age-long cultural affinity between Kano and the town.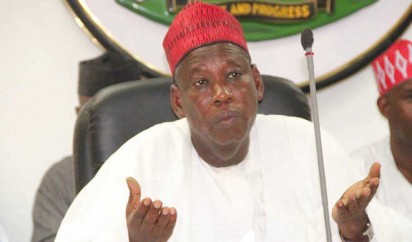 Governor Ganduje and his entire cabinet had, over the last two years, made it a point of duty to celebrate Sallah in Bayajida city to cement the fading tradition.
A source told reporters in Kano, yesterday, that "for two years running now, Ganduje and his entire cabinet always stormed the historical city to sustain the abandoned long-standing tradition as mark of a new beginning.
"Daura's cultural and economic affinity to Kano dates back to the era of the trans-Saharan trade and this was key to both socio-economic and political importance of Kano over time."
Commenting on why Ganduje was in Daura for Sallah, the Director General, Media and Communication Strategy, Salihu Tanko Yakasai, said: "It was done to enhance historical relationship between the two cities."
He said that Ganduje's visit had no political undertones as it was not the first time he visited the historical city during the festive period.
Yakasai stressed that "just like the previous visits, President Buhari was on a private visit to his country home, and we entered the city in fulfilment of tradition.
''The Emir of Daura is a very close friend of Governor Ganduje and the governor always visits him whenever he is in Daura.
"Governor Ganduje was one of the Emir's guests when the Director-General of Department of State Services, DSS, Lawan Daura, gave out his daughter at a wedding recently."