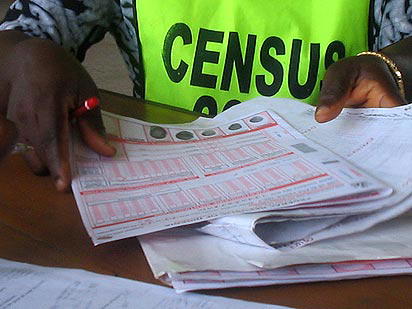 Census
The Federal Government on Wednesday pledged to implement a pragmatic and acceptable National Population Policy (NPP) for sustainable national development goal.
The Chairman, Committee on Population Management of the National Population Commission (NPopC), Alhaji Yusuf Anka, said this at the five-day National Consensus Meeting on the review of the 2004 National Population Policy Drafting and finalisation of Strategic Implementation Plan in Kaduna.
Anka, who is also the Federal Commissioner representing Zamfara in NPopC, was represented by his colleague representing Yobe, Alhaji Mohammed Makau.
He recalled that the review process started in 2015 to enable Nigeria produce a revised population policy that would "reflect current realities'' to guide decisions of the government in guaranteeing quality life for all Nigerians.
According to the commissioner, the targets of the 2004 NPP review is necessitated by the need to meet global best practices in achieving SDGs and the AU Agenda 2063 for development.
He therefore asked delegates at the meeting to produce a "consensus and implementable NPP document that will guide decisions at all levels (government and sectors) to increase our prospects for harnessing demographic dividend and improve the quality of life for Nigerians''.
In a goodwill message at the meeting, the United Nations Population Fund (UNFPA) represented by Mr Dashe Dasogot (National Programme Analyst) promised to continue to provide technical support to Nigeria to harness its demographic dividend through investment in youth.
Dashe also charged the states and other stakeholders to redouble efforts at harnessing demographic dividends aimed at development purposes.
According to him: "We need to develop a national population policy that would address emerging demographic issues in the next 15 years.''
In an update on NPP review, Mr Ezire Onoriode, the Country Director, USAID Health Policy Plus (HP+), reiterated the origin and rationale for the review.
Onoriode urged the delegates to make meaningful and patriotic contributions to the revised NPP.
The News Agency of Nigeria (NAN) reports that about 100 participants drawn from the Presidency, first line federal and state ministries and agencies, NGOs as well as development partners are attending the meeting.
A consensus document for implementation is expected at the end of the forum.
NAN