By Vincent Ujumadu
Awka—FORMER deputy chairmen of local government areas in Anambra State have demanded what they called their deserved entitlements from Governor Willie Obiano, threatening that they would not support the governor's re-election bid if the entitlements were not paid.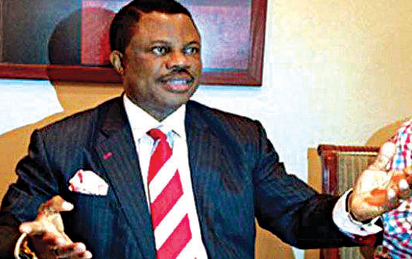 The former deputy chairmen, who were among the last set of elected local government officials in the state, said the debts included wardrobe allowances, 28-day hotel claims, furniture allowances and salary differentials for the two years they served, which totalled to be about N80 million.
Their leaders, Messrs Chuks Obiwelozo and Emmanuel Enwerem, who spoke to reporters under the aegis of Deputy Chairmen's Forum, alleged that former local government chairmen and councillors who served with them had long been paid their entitlements and wondered why they should be left out.
They said: "We are 20 in number across three senatorial zones of Anambra State and we have siblings, children, parents, friends and well-wishers who we cater for. We want the governor to know what is going on because it would appear that those who were supposed to brief him on the matter had not done so.
"We want the governor to know that this is election period and it is not good to go into that election on empty stomachs, when we have our entitlements to collect from the state government."