By Gabriel Ewepu
AN energy expert on solar power, Engr. Francis Oludemi, has advocated massive deployment of solar power across the country for rapid diversification of the economy.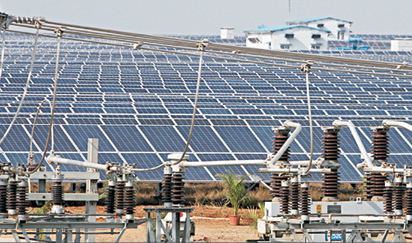 Oludemi who is the Chief Executive Officer of Solar Affairs Institute, made the call on the Federal Government while delivering a lecture titled, 'Solar Energy, A Sure Bailout from Blackout in Africa,' during the graduation ceremony of some students of the Institute.
According to him, the Institute has trained over 7,000 Nigerian youths, including the National Youth Service Corps, NYSC members.
He said while some of them have been employed, others have become employers of labour.
According to him with the nation's great solar power potential, the government should take advantage of this to reduce the protracted power problem in its economy.
''Let's all begin to focus on generating our own power as it is practiced in the advanced countries," he stated.
Meanwhile, the Institute also unveiled its 1,000 Watts 'Solar Mobile Barbing' kits designed to power barbers' shops with four clippers, two fans, a TV set, and lighting points.
Unveiling the solar barbing kits and the abridged version of the MTN yellow box, Mrs ChinyereAnuna, who represented the International Labour Organisation, ILO, urged the government to invest in training the youths in the solar energy development skills as part of its empowerment and employment programmes.
Anuna also promised that her organisation will support the government to reduce the burden of unemployment.
In his remarks the Director General, National Youth Service Corps, NYSC, who was represented by Mrs Afolayan Adeola, said the scheme has been leveraging on the capacity of Solar Affairs Institute to empower Corps members in solar energy development.
"It will amaze you to know that this kit can be manoeuvred to power two to three bedroom apartments.
"This is geared towards job creation should they be given the platform to run. A barber can now conveniently do his business in the day as he need not wait for power from the grid. He could also use the kits at home to serve him as power source in his apartment in case of grid failure."