President of the Nigerian Council of  Registered Insurance Brokers,  NCRIB, Mr. Kayode Okunoren in this interview speaks   on efforts of the Council   to avoid sanctions from the regulator.
By Rosemary Onuoha
IT has been difficult for so many brokers to avoid the National Insurance Commission, NAICOM, sanctions. How are you combating this trend?
One of the focus of the Governing Board of NCRIB is to continually give value to members and enhance their compliance with the regulatory requirements expected of them. The Board has just approved the proposal for a shared service agreement where software is designed to assist members comply with NAICOM requirements and avoid penalties. Circulars explaining the full details of this initiative will be circularized to members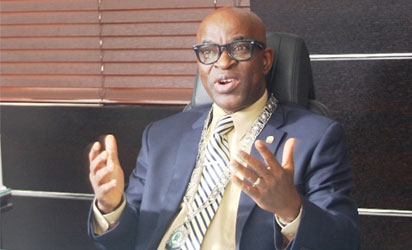 .
Under your tenure, brokers have embarked on some international trips, how has that improved on your profession?
I have openly expressed that one of my cardinal focus is to devote my attention, passion and experience towards making the broking profession and the NCRIB a source of envy to other professionals. This has been evidenced in all our activities since the last two years.
All our activities were geared towards adding value. All our international trips were very successful and very rewarding, as they provided opportunity to fraternize with other insurance practitioners across the globe.
Ideas were exchanged to re-sharpen our business acumen and I believe that these ideas and knowledge are not going to be wasted.
How has the journey as the president been so far?
I appreciate various supports that I have enjoyed since my emergence as the 18th President of the Council. I must place on record that the task of leading our Council, sustaining the legacy of our founding fathers, making our profession worth the while and leaving good legacy behind for upcoming professionals have been so enormous.
It is almost two years now that this administration came on board, I must confess that it has been two years of assiduous work and I like to appreciate the staunch support that I got from the Board and all members, without which, these modest achievements would not have been possible. I am persuaded beyond reasonable doubts that the herculean tasks of ensuring that our vocation becomes an enviable profession has been sustained, even though, we are not yet there, but we are no more where we used to be.