By Johnbosco Agbakwuru
ABUJA—THE Presidency, weekend, said President Muhammadu Buhari's administration will ensure the timely release of  ecological funds to states to address pressing challenges in their localities.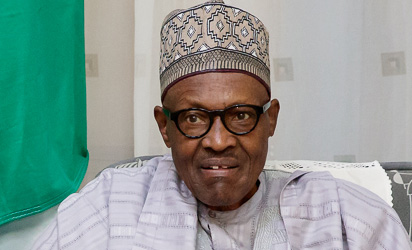 Senior Special Assistant to the President on Media and Publicity, Mallam Garba Shehu, stated this when he appeared on   Hannu Ya Dawa, an audience participation programme on FFederal radio Corporation of Nigeria, FRCN, Kaduna.
Shehu said the administration would continue to assist flood victims across the country.
"The Buhari administration will never abandon its humanitarian obligations to alleviate the distress of flood victims.
"In spite of Nigeria's technological limitations and the paucity of funds to handle or manage large scale and complex emergencies, the APC administration will leave no stone unturned in offering succour to victims of natural disasters across the country,'' he said.
On the Ecological Fund, Shehu said it was the right of citizens to demand the judicious use of the fund, which is distributed among the three tiers of government from the Federation Account.
He said: "The largest chunk of the fund goes to the states and local governments. Every month, state and local governments receive 1.4 per cent from the Federation Account as Ecological Fund, compared to the federal government's share of 1 percent.  From the one percent, the federal government gets, NEMA takes 20 percent for its operation."
The presidential aide noted that lately, disaster management in the country was gradually being ceded to the Federal Government by other tiers of government.
He said: ''Whenever there is an emergency from natural or man-made disasters, all you hear is 'where is Buhari?  What is he doing? What happens with the other tiers of government?
''Nigerians at the state and local governments should demand transparency and accountability in the management of ecological funds by their governors and council chairmen."
"Without accountability by local political leaders, the federal government would continue to be the scapegoat for the failure of states and local governments to use ecological funds for the purposes they were released."
Shehu said the Presidential Committee on Flood Relief and Rehabilitation had also been mandated to step up the provision of relief infrastructure to those in need.