THE Special Assistant to the Governor on Community Mobilisation, Samuel Odinye has described Governor Willie Obiano as the most qualified candidate in the November 18, governorship election in Anambra State. Mr. Odinye said this while addressing some APGA faithful in Ward 1, Ogbunike, Oyi Local Government Area of the state.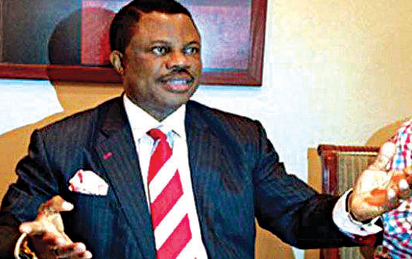 Odinye said:  "APGA is an indivisible party with a national identity and its national chairman remains Sir Victor Oye. It is the only party that protects the interest of Igbo in Nigeria.
"The present government's achievements within three years are second to none. Therefore, Governor Obiano's second tenure is non-negotiable.
He is the only marketable candidate in Anambra State governorship race."
He urged them step up their campaign tempo to win more converts to the party, as the strength of every party is the grassroots.
Chairman APGA Ward 1, Ogbunike, Mr Samuel Nzakor, condemned the deviant attitude of some youths in Ogbunike, whose stock in trade is to ignite violence, and become clogs in the wheel of progress.
In separate remarks, Councillors Ward 1 Ogbunike, Izunna Emesia, and Mrs Eunice Maka said Anambra had been transformed through lofty development programmes of the Obiano administration.
"The return of nightlife in the state has helped to improve socio-economic activities and reduced crime. Investors are coming to the state, which at end, will help to create employment as well as create opportunities for the people of the state."