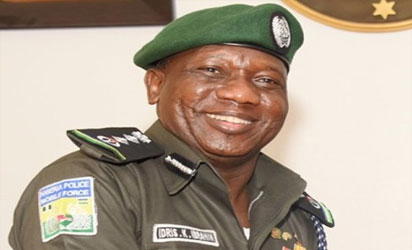 Ibrahim Idris, IGP
The Inspector–General of Police (IGP), Mr. Ibrahim Idris, has been urged to look into the  implications of the proposed neighborhood policing by some state governments.
In a letter to the Deputy Inspector General of Police, Mr. Josak Habila, the Chairman of Zone Two Command of the PCRC, Archbishop George Amu, said such  organization for community policing would have great negative effect and compound security situation in the country.
Amu, who is the Vice Chairman, Christian Association of Nigeria (CAN), southern states chapter, pointed out that the proponents of neighborhood policing might mean well, but at the end of the day, it would be abused by politicians against their opponents or to score political points.  The archbishop  marked his 76th birthday recently.
Amu, who was the Chairman of PCRC, Area 'F' Police Command when Habila was the Area Commander, said the proposed neighborhood policing would have four effects: Serve as  parallel body to the current General Police Force; funding will lead to massive fraud, whereas the police force is not well funded.