AFRICA Initiative for Governance (AIG) Chairman, Aigboje Aig-Imoukhuede, has joined the International Advisory Board (IAB) of the Blavatnik School of Government, University of Oxford.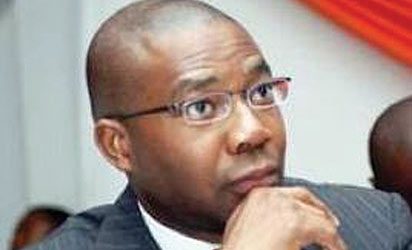 Aig-Imoukhuede
The invitation to join the School's IAB, according to a statement from AIG, was extended to Mr. Aig-Imoukhuede by the Board's Chairman, The Lord Browne of Madingley, on behalf of the Board and the School.
Other members of the Board include former United States President Bill Clinton and Eric Schmidt, Executive Chairman of Google.
The role of the IAB of the Blavatnik School is to advise on the overall strategy of the School and provide strategic advice to the Dean and senior management.
"Mr Aig-Imoukhuede's commitment to outstanding public service is an inspiration to all of us," said Ngaire Woods, Dean of the Blavatnik School of Government. "His Initiative has successfully raised aspirations across Nigeria and Ghana among brilliant future leaders to study public policy. We look forward to having his expertise on the Board to help us drive the School's mission to improve government around the world and deepen our impact."
"It is indeed an honour to be invited to serve on the International Advisory Board of the Blavatnik School of Government at the University of Oxford," said Mr. Aigboje Aig-Imoukhuede. "In education and in the fields of governance, public policy and leadership, the Blavatnik School has clearly differentiated itself as a centre of excellence.
In seeking the right synergies for Africa Initiative for Governance (AIG) towards the achievement of our vision of being a catalyst for public sector transformation across Africa, the Blavatnik School of Government stood out as a worthy partner.
It is with a deep sense of responsibility and commitment that I accept the invitation to join the Board, and to work alongside its very distinguished membership towards contributing to the overall impact of the School and, ultimately, achieving our shared vision of improving nations through outstanding public service."
In addition to the Blavatnik School IAB membership, Mr. Aig-Imoukhuede will, on October 7, 2017, be inducted into the American Academy of Arts and Sciences, one of the oldest learned societies and independent policy research centres in the United States of America, having been elected in April 2017 as one of the Academy's Foreign Honorary Members. The Academy brings together leaders from academics, business and government to address critical challenges facing the world.
Aig-Imoukhuede also, last July, accepted an invitation from the United Nations Economic Commission for Africa to serve on its High Level Panel on Migration. The Panel, which aims to provide guidance and support to policy dialogues on an African perspective on international migration, is chaired by Her Excellency, Ellen Johnson Sirleaf, President of the Republic of Liberia.