By Elizabeth Adegbesan with agency report
LAGOS — The Federal  Government has stepped up its aggressive borrowing measures as Debt Management Office,  DMO, indicated that it would be raising additional USD2.5 billion (about N917 billion) through a fresh Eurobond offer in November 2017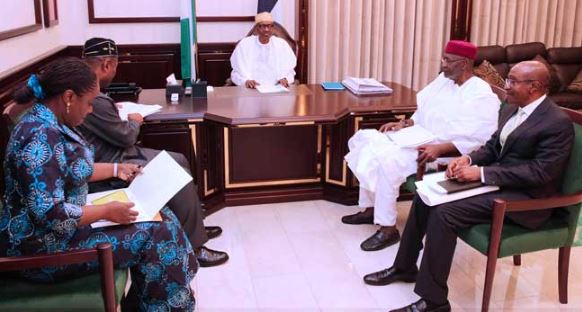 Director-General of DMO, Patience Oniha, made this known at the 2017 edition of Nigerian Debt Capital Markets Conference and Awards, organised by the FMDQ OTC Securities Exchange in Lagos, Thursday.
Oniha said the borrowing would enable the country bridge funding gap in the 2017 budget.
She said the proposed Eurobond issuance would complement the USD1.5 billion raised from the international market in March 2017, adding that the nation's Treasury Bills portfolio currently stood at N3.7 trillion, adding that DMO planned to refinance it with foreign borrowing to reduce pressure on the domestic market.
Oniha explained that government had proposed to channel new borrowings into capital investments instead of consumption.
She stated: "The debt ratio is not tangible and adequate components of borrowing, because it is not going into fundings other than capital investment. Let us channel new borrowings into capital investment instead of consumption."
Sukuk Bond borrowing
On the N100 billion Sukuk Bond, Oniha said the Federal Government had identified 25 road projects to be funded with the proceeds.
The roads, according to her, include Ore-Sagamu Road, Kaduna Bypass, Enugu-Port-Harcourt Road, Kano-Maiduguri and Benin-Lokoja Road, among others.
She added that government had also decided to finance other 'Trunk A' roads, which will provide the needed support to accelerate the nation's developmental goals.
Oniha said the acceptance of the Sukuk Bond offer was an indication of the viability of the instrument as an investment option, as well as a demonstration of utmost faith in the economy.
She also commended the federal government for the policy support that led to the success of the initial offer, adding that it had been encouraged to introduce new instruments to aid government's funding.
She said investment experts were optimistic that with the issuance, a new instrument had been introduced to the Nigeria's capital market.
Oniha said that the new instrument would add to the variety of products available for domestic issuers and investors.
Investors in the offer, which closed on September 22, with a seven-year tenor, included pension funds, banks, fund managers and retail investors.
The seven-year Sukuk attracted a subscription of N105.88 billion according to the DMO.