Gov. Nasir el-Rufa'i of Kaduna State has urged the youth to use their energy on promoting peace to attain sustainable development.
The governor made the appeal in a message to the youth to mark the International Youth Day in Kaduna on Saturday.
el-Rufa'i said the sustenance of peace in Kaduna State would depend on the youth's active role in that regard.
According to the governor, the youth play a great role in determining the level of peace enjoyed in a community.
He explained that as agents of change, his administration had recognised young people as critical actors in conflict resolution, prevention and peace sustenance.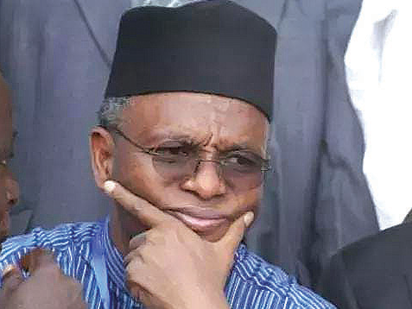 "If the youth are not engaged in profitable ventures, they may become tools in the hands of negative forces; that is why our policy and resources are channelled towards youth development.
"As part effort to build youth to contribute to national development, the state recruits 2,250 teachers and 1,245 health workers, among others, who are youths.
"We recognise that government alone cannot engage all the youth; hence we have provided an environment that is conducive for private sector investors who are already proving their capacity for job creation.
"The state government has also been providing intervention funds for Small and Medium Enterprises in partnership with the Bank of Industry and the Bank of Agriculture.
"We are also providing layers of training for our youth to increase their capacity for job-creation and employability,'' he said.
The governor, therefore, called on the youth to take advantage of the policies and interventions to build a resilient society where peace and justice would reign.
The theme of International Youth Day 2017 is "Youth Building Peace''
NAN