By Peter Duru
MAKURDI—The Mdzough U Tiv, an umbrella body of the Tiv tribe in the country, has said despite the relentless incursions of herdsmen into parts of Benue State, the people will not vacate any inch of the state's territory for herdsmen.
Addressing Tiv in Diaspora chapter presidents yesterday in Gboko, President General of the Mdzough U Tiv, Chief Edward Ujege, stated that the move by herdsmen to annex part of the Benue valley will not be accepted.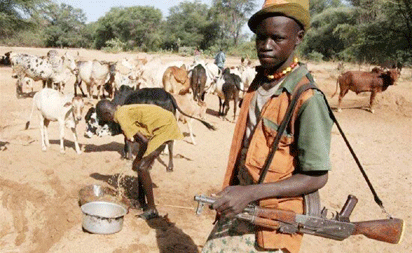 Chief Ujege, who commended Governor Samuel Ortom's administration for the recently-signed anti-open grazing law in the state, said: "Benue valley belongs to Benue people and no amount of intimidation will force us out of our state."
Earlier, Chairman of Diaspora Chapters' Presidents, Kwaghbo Shangevde, said: "The recently-signed anti-open grazing law has exposed the intention of herdsmen, which is not about anybody killing their cow, but a well-orchestrated plan to take over Benue State.
"We are not in any struggle with anybody or group over the ownership of the Benue Valley because no history book has revealed that Benue does not belong to Benue people.
"In as much as we stand for peaceful coexistence, we urge everyone residing in Benue State to respect the laws of the land and the sanctity of human life, which is cardinal in all human existence."