Enugu – A civil war veteran, Prof. Okoro Akpa, has urged various youth organisations issuing threats of quit notices and ultimatums to withdraw them and move for a more united and prosperous country.
Akpa, who fought on the Biafra side during the 30-months Nigeria-Biafra civil war, made the call while speaking to journalists on the indivisibility of the country on Wednesday in Enugu.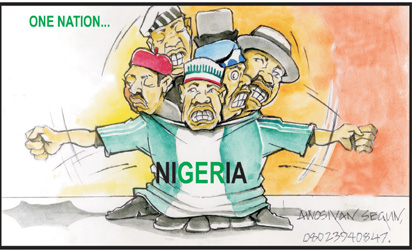 He urged the youth groups, especially members of the Indigenous People of Biafra (IPOB) and Arewa youths, to join hands with the Federal Government to harness their potentials to build the country.
"Federal Government should sensitise Nigerians to love each other and to love the country because we have no other country than Nigeria.
"We must realise, understand and accept that the instrument that brought all of us together was an act of God.
"And all those who did it only came to fulfil that divine mission and mandate,'' Akpa said.
According to him, Nigerians should be made to know that the country is equally owned by all and that a leader can emerge from any place, no matter how remote.
Akpa, a professor of alternative medicine, however, urged governments at all levels to ensure that youths are gainfully employed to check their restiveness.
He expressed the view that if industries are established, and the teeming youths gainfully employed, the country would be a better and peaceful place to live in.
"Establish industries in various communities in this country, in which indigenes will be employed to produce products and services that can be exported to other countries of the world.
"Organise a powerful organ for sending our youths to foreign countries like India, USA, China, etc, for high profile skill acquisition for the manufacture of aircraft, ships, motor cars, television, handsets, medical and engineering equipment,'' he suggested. (NAN)