By Nwafor Sunday
Governor Samuel Ortom of Benue state, yesterday, at the state house told newsmen that the six selected governors who went to visit President Muhammadu Buhari in London advised him not to hurry back, but to take care of his health pending when his doctors clear him.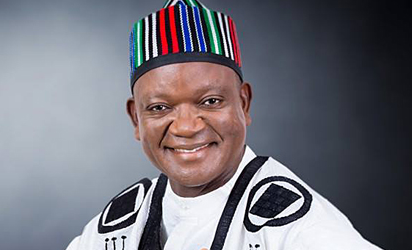 According to Ortom, "We were happy to see the president in high spirit, jovial and not on wheel chair nor bedridden.  He asked each and every one of us about our state and security situation in the country."
"Our prayer is that God will complete his healing. We asked him not to hurry because there is no vacuum, the Acting President is holding forth for him and he is doing very well and he has his confidence. By the grace of God I believe that very soon he will be with us."
However, Sunnewspaper reported that Ortom said, "It is our responsibility not to be castigating Mr. President or be wishing him ill or whatever. We should be praying for him. If Mr. President is sick, it means all of us are sick, the whole country is sick. So, it is our responsibility to pray that Mr. President gets well so that our country too will be well" he said.
More details soon