By Prince Osuagwu
IT may not be so surprising if the next renewable energy experts to bail the country out of the epileptic power supply would be indigent Nigerian girls. This is because a sizeable number of them were among the 50 Nigerian teenage girls empowered by global energy management specialists, Schneider Electric to attend  the 2017 Science, Technology, Engineering and Mathematics, STEM, summer camp training programme themed "Renewable Energy for a Brighter Future".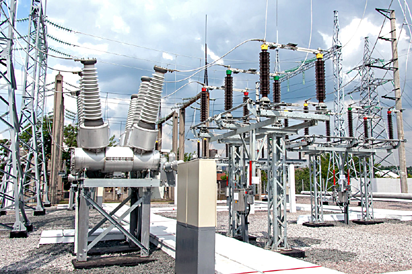 The one week event organised in collaboration with Visiola Foundation was aimed at encouraging young girls to develop interest in exploring how technology affects every aspect of life including provision of renewable energy, and possibly embrace technology in pursuing their future ambitions and careers. The event which took place at Global International College in Abuja recently, had about fifty participants consisting of brilliant indigent teenage girls selected from over 1000 applicants to learn the science behind renewable energy.
In a bid to solve problems that affect people in their communities using renewable energy solutions, participants were given daily challenges during the camp and the girls demonstrated their level of intelligence and understanding by building demo projects to generate electricity using solar, wind and hydro sources from the knowledge they had acquired in the course of the training sessions.
Speaking on the program, Marketing Communications Manager, Anglophone Africa, Viviane Mike-Eze said "Schneider Electric believes in educating a woman to educate a nation. This explains our passion for initiatives that help empower women and young girls. It is absolutely incredible what these young girls are capable of; their display of sheer focus and commitment is clear evidence that the future is indeed bright. We see the difference clearly partnering The Visiola Foundation to make the event possible. We are glad to have been the headline sponsor of the 2017 STEM summer camp for teenage girls.
"Aside the financial support, we ensured that the girls had access to our top resource personnel on renewable energy and we hope to find ways to sustain this effort because we understand the impact good mentorship will have in the lives of these girls." Viviane stated."
In her remarks, president and co-founder, Visiola Foundation, Lade Araba stated that the goal of the foundation is to help improve the current quality of education such that youths move from a focus on low-skill, low-value, and low-wage jobs, to building technical skills and expertise so as to have access to globally significant, high-skill, high-value, and high-wage jobs. "It is exchanging the reactive, humanitarian approach with a proactive industrialization attitude that seeks to build a solid foundation of technically competent labour to design solutions to the myriad of problems in our countries." Lade stated.
In addition to the technical training, the girls were also taught the importance of team work, believing in themselves and speaking with confidence.