By Michael Eboh & Jacob Isaac
ABUJA – The Nigeria Sovereign Investment Authority, NSIA, yesterday, disclosed that the 36 states of the federation forfeited their share of the 2016 dividends of the Nigerian Liquefied Natural Gas, NLNG, for reinvestment purposes.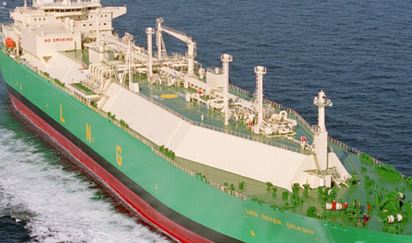 Managing Director of the NSIA, Mr. Uche Orji, stated this at a meeting with officials of  Nigeria Extractive Industries Transparency Initiative, NEITI, in Abuja.
Orji stated that the forfeited 2016 dividends by the states were reinvested by the NSIA in the Sovereign Wealth Fund, SWF, declaring that the action of the states was laudable, considering their initial opposition to the fund.
He said:  "The Nigeria Governors' Forum that was initially opposed to our mandate is one of our greatest supporters at the moment. The $250 million we invested in 2016 came from the state governments' share of the NLNG dividend."
Orji added that the NSIA was set up to receive, manage and invest in a diversified portfolio of medium and long term revenue yielding projects, adding that NSIA only invests on projects with huge potentials for direct positive impacts to the development of critical infrastructure in Nigeria, inflow of foreign investment, economic diversification, growth and job creation.
He further commended NEITI  for taking the initiative to produce the occasional paper focused on the 'Case for a Robust Oil Savings Fund for Nigeria,' stating that the paper had helped the NSIA to tell its own story in an independent manner.
Oil savings too low  for investment  — NEITI
Speaking in the same vein, Executive Secretary of NEITI, Mr. Waziri Adio, expressed regrets that the country's paltry oil savings defeat the rationale for having such savings in the first place.
According to him, Nigeria does not have enough oil savings to finance even the fifth of a year's budget at the federal level, not to talk of having enough for investments or for the future generation.
He argued that the Occasional Paper released recently by NEITI was within its legitimate mandate as an agency charged with the responsibility of ensuring prudent management of revenues derived from natural resources.
He clarified that in carrying out this function, NEITI focused mainly on Nigeria's strategic interest and not necessarily on the work of any agency including the NSIA.
Director General of NOA, Dr Garba Abari, at a meeting with NEITI officials, gave the assurance that the 813 offices of NOA would be made available to NEITI as a platform for dissemination of NEITI reports to all nooks and crannies of Nigeria.