By Dayo Johnson
Akure—WORKERS in Ondo State weekend rejected an offer of percentage or fractional payment of outstanding salaries and pensions by Governor Rotimi Akeredolu. The governor had promised to effect the payment of the outstanding salaries and pensions from the second tranche of N7 billion Paris Club debt refund by the Federal Government after meeting with the labour unions.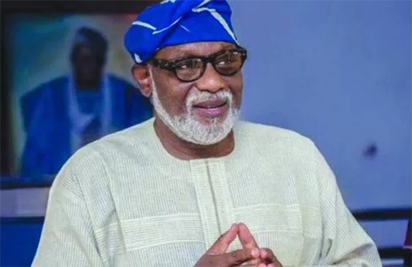 Akeredolu at a meeting with the labour unions in Akure said only 75 per cent of the amount received would be expended on payment of the outstanding salary arrears while the balance would be for capital projects.
The workers objection was contained in a letter to the governor and jointly signed by Chairmen of Nigeria Labour Congress, NLC,  in the state, Bose Daramola and Sola Ekundayo for Trade Union Congress, TUC and Sunday Adeleye of JNC.
His administration inherited salary arrears of six months from the immediate past administration in the state.
At the  meeting with labour leaders, the governor told them that the amount remaining after some deductions including the local government share of 25 per cent of the amount would not be enough to pay the September 2016 arrears. He therefore suggested that all workers in all grade levels  be paid 80 per cent of their salary for September 2016.