BY ROTIMI AGBANA
The Red Bull Music Academy is a recognized global music institution committed to fostering creativity in music. The world travelling series of music workshops and festivals offers an exciting platform for those who want to make a difference on today's musical scene. On the 14th and 15th of July 2017,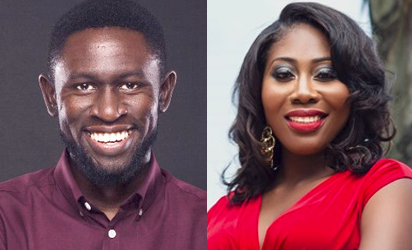 The Red Bull Music Academy teamed up with Eclipse Live to present the Red Bull Music Academy Sessions Lagos to host workshops, lectures, listening sessions and more. In attendance were 50 participants who included the likes of Tomi Thomas and other music enthusiasts, producers, and vocalists.
The first session, hosted by Osagie Alonge, began with Nigerian RBMA Alumni, Dj Klem and Kraftmatiks, as they shared their experience at the Red Bull Music Academy in London 2010 and New York 2013 respectively. They had a bragging session about the household names in the music industry they met. The listening session was an avenue to give critical feedback on unfinished music of the participants and to give advice on what they could improve on. However, the piece of advice that remained constant from one panellist to the other was "to remain true to yourself and your craft." The panellists of the Beat FM listening session were DJ Jimmy Jatt, Chin Okeke and Gbemi of the Beat FM. The best music played at the listening sessions will be added to the Beat FM playlist and shared with the world.
Award-winning singer and song-writer, Nneka shared her story with an excited audience, the barriers she faced as a woman in the industry, language barriers and how she conquered to become the artist she is today. Blinky Bill gave a fresh perspective how he rose through the ranks and the influences that helped shape the artiste he is today. The Red Bull Music Academy was an exciting and innovative experience all together. It will foster the coming together of the underground sounds in Nigeria and the developing of a music culture for these music creators. The Red Bull Music Academy is annually and would be meeting for their 20th Anniversary in Berlin.
Subscribe for latest Videos