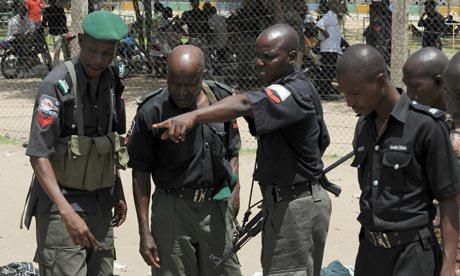 Police
By Ndahi Marama, Maiduguri
Three suicide bombers who attempted to sneak into Maiduguri metropolis on Friday morning were prevented by security operatives deployed at Molai general area.
Confirming the incident, Police Public Relations Officer, Victor Isuku in a press statement said, all the suicide bombers were killed by troops.
He said, "Yesterday at about 2322hrs, a female suicide bomber detonated IED strapped on her body near  a joint security guard location in Molai general area, killing herself alone.
"Similarly, Today at about 0515hrs, two suicide bombers, male and female, attempted to gain entry into the temporary settlement area for rehabilitated leprosy patients within the premises of Molai general hospital, in the outskirts of Maiduguri towns, along Maiduguri /Damboa highway. They were prevented by the persistent barking and attacks from dogs in the area.
In the process, they hurriedly detonated IEDs strapped to their bodies, killing themselves. No other casualty was  recorded."
Police EOD teams were promptly drafted to scenes, to sanitize and render the area and its surrounding safe. Normalcy has since been restored." Isuku stated.