By Samuel Oyadongha
YENAGOA— A FORMER Nigerian envoy, Dr. Godknows Boladei, has expressed concern over the position of the National Assembly and those against the call for restructuring of the country to make it a truly  federal nation.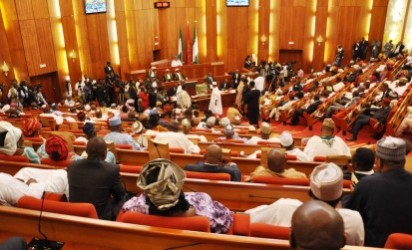 According to him, such  anti-restructuring posture was a clear sign of ignorance on the need for a united country.
The former Ambassador to the Scandinavian countries of Sweden, Denmark, Finland and Norway, said though he was not in support of those calling for secession and division of the country, the calls for true federation, integration and restructuring were not a call for division but that the unity of the country should be re-negotiated based on justice and fairness.
He made this known, yesterday, at a public lecture organised to mark the 60th anniversary of the Odi Ogori Bu Uge International Festival 2017, Odi in Kolokuma-Opokuma Local Government Area, Baleysa State.
He said those against the renewed agitation for restructuring and integration do not understand the journey of how the country was created and have lived as a united and indivisible country since then.
Boladei-Igali noted that despite the military destruction of the pre-1960 agreement and ground rules reached by late nationalists on true fiscal federalism and unity, "when you restructure, the different component units have agreed to stay together.
"I don't believe that Nigeria will scatter. There is strength in coming together and in diversity. Nations are formed by negotiations. People sit down to negotiate on how they are going to live together."
"Because we are different people, unity in diversity does not mean the integral parts are not equal. It only means we have dedicated to stay together. Integration and true federalism does not mean we are scattered but that the people have resolved to remain stronger with ground rules on fiscal federalism and other issues on a federation with the centre not over burdened. Unity must be based on fair play, unity, justice, fairness. Let all units be happy."
On the agitation by members of the Independent People of Biafra, IPOB for secession, Ambassador Boladei-Igali said the unity of Nigeria is non-negotiable.