By Dayo Johnson
Akure—Ondo State public servants at the weekend, insisted that they would not accept part payment of their salary arrears proposed by the state government from the N7 billion second tranche of the Paris debt refund.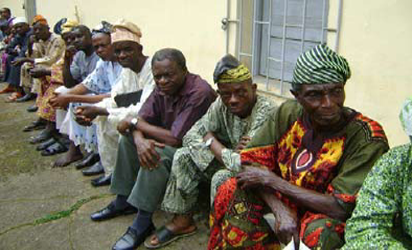 lnfact, they accused the state government of suspiciously and forcefully introducing  fractional salary payment in the state.
The organised labour said that the government commenced the payment of September 2016 salary arrears last week from the Paris club refund.
The workers made this known after an emergency meeting of labour leaders in Akure.
The affiliate unions of Joint Negotiating Council , Nigeria Labour Congress and Trade Union Congress said despite earlier letter to the governor to advise his administration against percentage salary payment like a neighbouring state, the state government still directed its Accountant General to start paying 80 per cent of September last year's salaries.
At the meeting presided over by the NLC chairman, Bosede Daramola and her TUC counterpart, Soladoye Ekundayo, the workers noted that meetings held with some government's representatives and the governor himself only agreed on the utilization of the second tranche of the 75% Paris debt refund for workers on grade levels one to 14.
They noted that the generality of workers of the state viewed the 80% payment made on Friday as a gift and not salary until government made full payment of the September 2016 salary arrears.