By Johnbosco Agbakwuru
The Nigeria Labour Congress, NLC, has asked the Federal Government to investigate how Kogi State government spent the Paris Club refund expected to have been used to pay workers' salaries, gratuity and pension.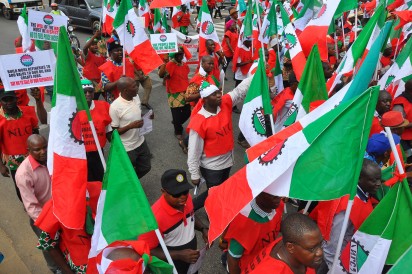 The National President of NLC, Comrade Ayuba Wabba, in a statement, yesterday, also said the organised labour was appalled by developments in the Kogi State House of Assembly.
"For those who may not have been in the know, last week, the Speaker, Alfa Imam, was forced out. The offence of the former Speaker was that he had initiated a legislative process to look into the disbursements of the Paris Club refund following non-payment of salaries and pensions and the industrial tensions in its aftermath,"Wabba said.
"But the former Speaker was lucky to have gotten off  lightly as the House member who moved the motion for this process ended up in Plaster of Paris (POP) after he was attacked by some people who stormed the chambre to disrupt the House proceedings."