By Ikechukwu Nnochiri
ABUJA – The Attorney-General of the Federation and Minister of Justice, Mr. Abubakar Malami, SAN, yesterday, maintained that the country needed a justice system that was fairer, more effective, accessible, efficient and responsive to the hope and aspiration of the people.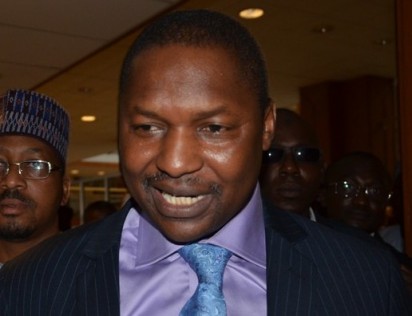 Malami, who stated this at the opening session of the National Summit on Justice, in Abuja, stressed that reform of the justice sector was critical to the overall agenda of President Muhammadu Buhari administration's eagerness to fight corruption, develop the economy and promote respect for human rights and due process.
He called on states yet to constitute justice sector team to do so without delay, saying the ongoing national summit on justice would mark "a watershed in our efforts at providing opportunities and platforms to strengthen collaboration, coordination and consensus-builders among justice sector institutions for effective service delivery, and promoting the rule of law and socio-economic development".
The AGF said:  "In a federation and constitutional democracy such as ours, the need for the federal, states and other stakeholders in the justice system to collaborate to drive the reform of our justice system for national development cannot be over-emphasised.
"This summit therefore underscores the determination of the Federal Ministry of Justice under our leadership to continue to mobilize justice sector institutions to put in place structures and policies to address the various challenges militating against the justice system in the country.
"In the next two days preceding the summit, participants are expected to consider the draft National Policy on Justice, which was developed by a Technical Committee constituted by the Federal Ministry of Justice, make inputs that will enrich its content, and promote its national acceptance and implementation.
In his welcome address, Solicitor-General of the Federation, Mr. Taiwo Abidogun, said it was regrettable that institutions within the justice sector hitherto operated in isolation and played "the blame game instead of coming together to address challenges confronting the justice system in the country."
"We are therefore delighted that today marks a paradigm shift as we come together to put in place a policy that sets out agreed principles and guidelines for effective and efficient service delivery. The policy provides the framework for resolving cross institutional problems, developing and managing an all inclusive reforms, as well as coordinate the implementation of reforms.
"The policy provides a blueprint which outlines the various reforms desirable in the justice sector to engender smooth, fair, just and transparent administration of justice in the country."