By OSA AMADI & Chris Onuoha
This year, 2017, marks the golden anniversary of the passage of Christopher Ifekandu Okigbo (16 August 1932– September 1967) the Nigerian poet, teacher, and librarian, who died fighting for the independence of Biafra. Okigbo is today widely acknowledged as an outstanding post-colonial English-language African poet and one of the major modernist writers of the 20th century.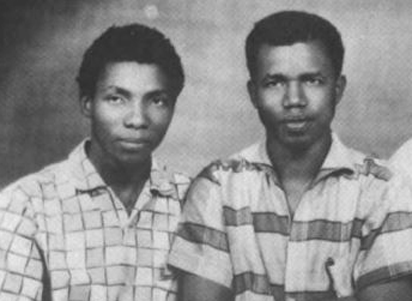 As part of the activities to commemorate his passage, a 2-day Conference is being planned for September 20 and 21 at his Alma Mater, the University of Ibadan.
The conference is a collaboration between the Christopher Okigbo Foundation (COF) and the University of Ibadan through her departments of Classics and English. The theme is Legacy of Christopher Okigbo; 50 Years on and several sub-themes. A keynote address will be delivered by Nobel Laureate, Prof Wole Soyinka, under the chairmanship of Eze Prof Chukwuemeka Ike, while HRH, Obi of Onitsha, Eze Achebe, will be the Royal Father of the day.
Other eminent personalities expected at the event include Ambassador Judith Sefi Attah (Okigbo's widow), members of the Okigbo family, Christopher Okigbo's friends, colleagues, as well as international and local writers. Thereafter, paper presenters and a panel of discussants will talk on some of the sub-themes before the floor will be opened for discussions. A brief interlude of cultural display and poetry readings will spice up the approximately 4-hour program.
The conference will continue  in the evening of the same day with a "gala soiree" hosted by Chief Joop Brkhout at Cambridge house, Ibadan, assembling Okigbo's contemporaries, fellow poets, entourage, members of the cultural industry and institutions worldwide that have been instrumental in upholding his memory to date.
Cambridge House is very much a part and parcel of Christopher Okigbo's legacy; it was his home while he was the Nigerian representative of Cambridge University Press built in 1960. In 1992 Chief  Joop Berkhout (publisher) bought the property and Chris Okigbo was celebrated at the opening in the presence of Dr. Pius Okigbo, Wole Soyinka & J P Clarke amongst others. There, a plague inscribed "Here lived Christopher Okigbo"  was unveiled in front of Cambridge House.
Some of the events scheduled for the anniversary include the unveiling of the UNESCO Plaque with Joie Springer, Senior Program Specialist Knowledge Societies Division, Memory of the World Register, UNESCO; launch of the book, "Collected Poems" new edition; poetry reading of excerpts of Labyrinths by Dr. Abubakar Othman of the University of Maiduguri;  performance poetry and live entertainment by Igbo cultural groups.