By Amarachi Adiele
The Malaria- to-  Zero Initiative (MTZ) – an innovative financing platform of the Private Sector Health Alliance of Nigeria, has facilitated distribution of 30,000 Long Lasting Insecticide Nets (LLINS) to over one million  individuals were through local communication platforms for adoption of right malaria prevention and treatment practices.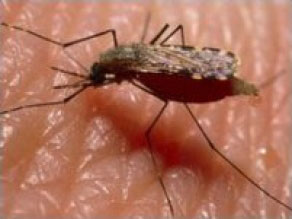 Disclosing this in a statement, CEO of the Alliance, Dr. Muntaqa Umar-Sadiq, said the initiative executed quick wins including recent effective demand generation and LLIN distributions to 30 communities across five states in the southwest -Lagos, Ogun, Ondo, Osun, and Oyo.
he said the Malaria- to- Zero Initiative aims at disrupting poor malaria outcome, catalysing progress towards achieving Nigeria's pre-elimination targets particularly  women and children.
"It aims to aggregate private sector resources and capabilities for sustained supports towards complementing government effort in averting at least one million malaria cases and deaths as part of the nationwide strategy for malaria pre-elimination in Nigeria come 2020.
Launched on World Malaria Day 2016, the guidance of leading corporate entities in the year, the initiative identifies six priority areas for engagement which includes; Effective demand generation, Indoor residual spraying, severe malaria management, seasonal malaria chemoprophylaxis, etc.