By Gabriel Enogholase
BENIN — NIGERIAN Association of Liquefied Petroleum Gas Marketers (NALPGAM) has called on the Department of Petroleum Resources (DPR) to ensure compliance before issuing licence to would be gas plant operators.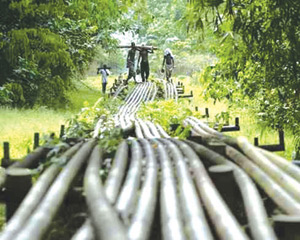 Outgoing President of the association, Mr. Basil Ogbuanu made the appeal during the association's Annual General Meeting (AGM) held in Benin. He lamented the indiscriminate citing of gas plants without recourse to safety of the environment.
Ogbuanu charged members of the association on the need to deepen the use of gas in Nigeria, noting that less than 10 million Nigerians out of a population of the about 160 million use gas.
He stated: "We are still less than 20 per cent of consumption of this product in this country which means we need to do something to develop this business. There are opportunities in this business, we are more than 160 million in this country and I can tell you not up to 10 million are using gas, where is the remaining 150 million? It is you and I that will reach them by expanding ourselves and giving them competitive price.
"I want to use this opportunity to remind our members and regulatory agencies that a lot of people are coming into this business now with mindset of profit alone, not thinking about safety. But you will agree with me that injury to one is injury to all, when there is explosion in Enugu, it will affect the entire Nigeria, when it happens in Kano, it will affect everyone. We must continue to engage in advocacy and work closely with DPR."
"They should go round because a lot of things are going wrong in this industry. If you go to some places when you see the way they display these things, you will weep for this country because it is a time bomb waiting to explode. But I believe that if DPR can rise to the occasion, they will save us from this imminent danger. DPR should so something nationwide, it is everywhere. There is what we call the conventional gas plant, we know what we pass through before you licences us, we know what we put in place to build a gas plant before you license us and somebody will go to the open market and buy tank somewhere and you say it is a gas plant. We want justice and fair-play in all these."